Summary: A sarcastic and slightly insane mercenary, missing an eye and skilled with swords and words.
Kreeger Von Orlok
Owned by: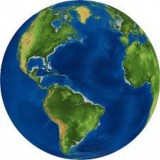 Worldling
Gender: Male
Age: 21
Group: The Country
Game: The Black Death
Nationality
German/South African
Job (if any)
Sellsword
Medical Knowledge
Chemistry Knowledge
Rank
Peasant
Physical Appearance
Reasonably tall at 6'2, left missing eye is covered by an eyepatch and three long claw marks marr his cheek. Visible eye is green. Long black hair done in a ponytail. Very pale.
Personality and interests
Kreeger likes to joke around, making sarcastic quips and stirring the shit pot to see people's reactions. His mouth and his ability to get under people's skin can often get him out of trouble as much as it gets him into it but he's very loyal and quick to draw sword on behalf of friends if they're in trouble and expects the same in return.
History
Erm. The ship he was travelling on had unknowingly taken on board infected passengers and the infection came to a head just as they were about to reach England. He was one of only a few survivors after a lantern was knocked over and the ship caught fire, clinging to wreckage and washing up on shore.
Favourite Saying
"We could always just kill everything then go home..."
"Oh poop..."
"Not the bees! They're in my eyes!"
"Dear god, the nuns have gained access to weapons and have become violent. Quickly, burn down the monastery!"
"I was informed there would be sausages."
Supporter or Rejecter?
Neutral. Whatever nets him more power and coin in the long run.
---
This character is owned by: Worldling
Character questions
Recent Activity
Mentioned in the post
Help
Jan 12, 2019, 5:46am
Mentioned in the post
Gunpowder?
Jan 11, 2019, 9:18pm
Mentioned in the post
Rats
Jan 11, 2019, 5:55pm
Mentioned in the post
Brewing
Jan 11, 2019, 4:16pm
Mentioned in the post
Trapped
Jan 11, 2019, 4:10am
Updated character profile
Jan 9, 2019, 7:18pm
Updated character profile
Jan 9, 2019, 7:18pm
Updated character profile
Jan 5, 2019, 7:13pm
Updated character profile
Jan 4, 2019, 10:23am
Updated character profile
Jan 3, 2019, 9:29am
Updated character profile
Dec 31, 2018, 9:51pm
Updated character profile
Dec 31, 2018, 9:51pm
Updated character profile
Dec 31, 2018, 9:51pm
Updated character profile
Dec 31, 2018, 9:51pm
Updated character profile
Dec 31, 2018, 9:51pm
Updated character profile
Dec 30, 2018, 5:31am