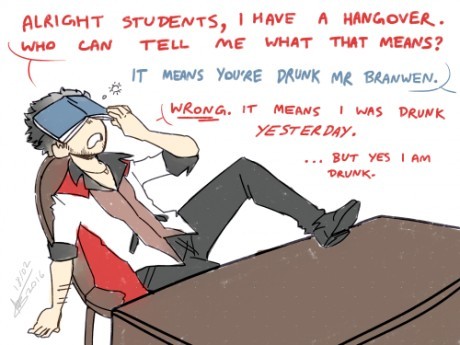 Description
Cunningham High in New York prides itself on being a prestigious institute for upper class or extraordinarily gifted youth, a place where opportunity is granted freely to those Society feels deserve it. Boasting a large student population of around five thousand pupils and a record number of extracurricular activities it was renowned as being exceedingly hard to get into before the Headmistress mysteriously and abruptly opted to allow students from more diverse backgrounds to enroll.
Of course, nothing is ever as it seems. Rumors abound that the new policy is the result of shady dealings and strange noises have been heard in the Courier's Underway below the school. Some suspect that the newer students have been using it as a playground to peddle drugs, others think there's some kind of bizarre cult lurking below. A few teachers even whisper it's some kind of forgotten archaeological dig site. A few of the new junkie kids even swore they saw a giant wolf creature appear in one of the boys' locker rooms and that it was 'Like totally motherfucking awesome, brah'.
The truth? Oh, you want the truth, do you? Hmm, let me answer your question with another question.
Did you really think magic would stay dead for long?
---
Story Posts
Gotta Go
Jan 17, 2019, 5:07pm by FallingSnow
"You gonna eat that?" Scarlet pushed her plate towards Kalo. "Go for it," she told him and pulled out her phone to check the time. "Anyone know where Peter actually ran o ...
Showing 4 out of 104 posts
---
Post Summary
| | Jan | Feb | Mar | Apr | May | Jun | Jul | Aug | Sep | Oct | Nov | Dec |
| --- | --- | --- | --- | --- | --- | --- | --- | --- | --- | --- | --- | --- |
| 2019 | 104 | | | | | | | | | | | |
---