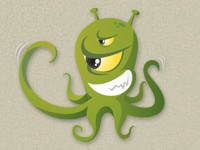 Summary: The janitor. Likes to lurk and eavesdrop. Always smells of smoke.
Eugerd Aulder
Gender: Male
Age: 40-70?
Group: Cunningham Staff
Game: Project Madbird (All New Members Welcome!)
Nationality
American
History
Eugerd the janitor seems to have been around the school forever. But maybe that's just the shadow he casts in the deepest crevices of the students' subconscious. His uncanny ability to be just around corners when you least expect him, coupled with his quiet, observing behavior is unnerving for the very few who actually pay attention to it at all. The few who do might notice a faint smell of smoke where he has been, and it's not the tobacco kind...
Skills
Janiting
Observing
Talking very little
Hearing very much
Physical Appearance
Dark blue overalls with matching cap pulled low over his eyes, a little rat-tail sprig of hair protruding from the back, in mixed black and grey.
Thin, ratty, somewhat unkempt moustache and eyebrows
Either very tan caucasian or some sort of mixed race
6'1", thin and lank, with a stooped posture
Personality and interests
Lurking and lurking. Keeps to himself mostly, but may engage with people he finds interesting.
Fatal Flaw/s
If anyone speaks to him unexpectedly, he's often at a loss for words. Due to his standoffish demeanor, he has trouble making friends. He doesn't like bright lights.
Species And Weakness Of Species
Is usually presumed human. REALLY doesn't like bright lights, though.
(Optional) Goals
Officially, keeping the school clean. Unofficially, unknown.
Relationships
He doesn't talk enough to cultivate any real relationships. Teachers begrudgingly respect him, though they keep their distance. Most students are barely aware he exists.
---
This character is not owned by anyone. You can adopt them if you become a member of this game.
Character questions
Recent Activity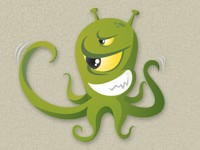 Mentioned in the post
Safety
Feb 16, 2019, 6:05am
Mentioned in the post
"Mhm"
Feb 16, 2019, 4:02am
Mentioned in the post
Dispersed
Feb 8, 2019, 7:25am