Summary: You aren't even worth a single smoke.
Crowe Blacke
Gender: Male
Age: 30s
Group: Townspeople
Game: Project Madbird (All New Members Welcome!)
Nationality
Like his brother, mostly African American.
History
Widely unknown, not even his twin can account for most of his endevors. What is known is that he enforces the rule of the Blacke family without question, unlike his free-spirited brother.
Skills
Like his brother, skilled in magic. Seems quite keen in teleportation and mobility based magics.
Physical Appearance
As Silas' twin brother, Crowe is identical to him. They differ in that Crow usually wears his hair slicked back, unlike Silas, almost never wears a hat and is almost always smoking, bears amplification marks on his forehead, and is slightly darker in tone. Beyond that and a few wardrobe differences, the two are exactly alike physically.
Personality and interests
Personality wise, however, Crowe is much more different than Silas. Crowe possesses all of Silas' intellectual prowess, and none of his goofy-ness, being utter professional in everything he does. While Silas may come off as intriguing or mysterious, Crowe is downright sinister and malevolent. Crowe is also a lot cockier compared to Silas, who has learned to humble himself despite his powerful family
Fatal Flaw/s
Crowe may underestimate a foe, as he usually regards everyone as beneath him.
Species And Weakness Of Species
He is mortal and can die if fatally wounded. He specializes in mobility magic, not defense, so the trick is to catch him.
(Optional) Goals
Has a considerable interest in a "deal" that Silas supposably made with his family at one point.
Relationships
Silas' twin brother.
---
This character is not owned by anyone. You can adopt them if you become a member of this game.
Character questions
Recent Activity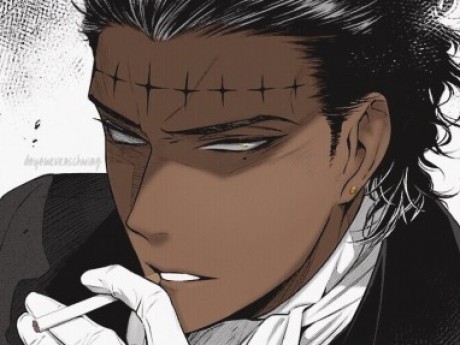 Updated character profile
Mar 12, 2019, 3:15am
Updated character profile
Mar 12, 2019, 1:40am
Updated character profile
Mar 11, 2019, 1:40am