Deleted character
This is an old character & has been deleted.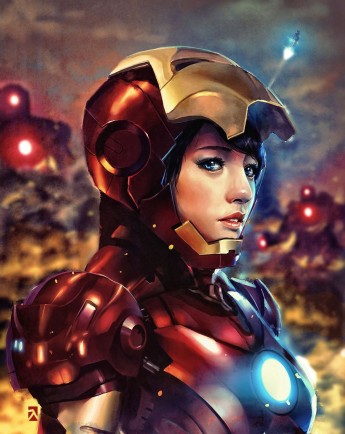 Summary: The family's biggest NERD
Clarisse Potts
Owned by: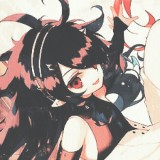 megumichi
Gender: Female
Age: 17
Group: Freelance
Game: Avengers: Exodus
Hero Name
Clarisse has no interest in making up an alias for herself, given that she has not pursued her father's duties as of now.
Parentage
Clarisse is the daughter of Tony Stark and Pepper Potts, taking on the surname of the latter due to Tony's disappearance.
Nationality
American
Powers
Clarisse is a born genius with a natural finesse for technology, which she mostly wastes on climbing the leaderboards in video games. However, she has no superpowers aside from a brain that could almost be counted as such. She has access to the knowledge required to replicate her father's suit, but has not tried yet.
Physical Appearance
Clarisse is a lanky girl, weighing very little despite her near-intimidating height of 6'5". Her body is devoid of muscle due to a lack of exercise: Clarisse avoiding such whenever possible due to strong asthma. The vivid red locks that she inherited from her mother clash strongly with a pale, creamy complexion; her hair mostly wavy with the slightest curl at the ends that reach down her back. Clarisse defaults to tying her hair back in plaits, which can give her a somewhat nerdy appearance due to the combination of freckles cluttering her face and her green-framed glasses. Beyond her classes are almond-shaped brown eyes and thick eyebrows.
Personality
Clarisse is intelligent. She knows it, her mom knows it, the entire world knows it. Clarisse is expected to be Stark's successor, and she takes the expectations with a pinch of salt. Clarisse is different from her father in the sense that despite understanding technology, she is more interested in gaming and plans to become a game designer rather than a life-changing inventor. Her excuse is that she simply does not care that the world needs her or her intelligence, because she feels safe and protected within her home. In fact, she is rarely ever seen leaving it because she's afraid of hearing about what she could do with some effort.
The price of her extreme introversion is a tendency to avoid people and shyness, which she attempts to compensate for by sassing any unfortunate soul she encounters into submission before trying to conduct business. Her words are her greatest weapon, but she tends to be more afraid of other people and how they would react to her vulnerabilities than they are of her harshness.
Her way with words and intelligence grants her a keen sense of humor, albeit a dry one. Clarisse's idea of ensuring that someone is pleased with her is hearing them laugh, and she's very happy when people find things that she says worthy of such. She prefers to inhibit these emotions though, veering towards a flat deadpan instead so that she seems cool and stoic. The moment she breaks her restrained facial expression, she becomes extremely flustered and may dazzle people with a display of how socially inept she is.
Background
OOC: Megumichi has agreed to come back to this field and complete it once their posting has begun and they've gotten a feel for the character.
The profile pic is one that Esimed chose just as a placeholder. Megumichi is free to change it at will.
Favorite Expression
If the glass is half empty, then just fill the other half with something else and see what happens. Preferably with riot gear on.
---
This character is owned by: megumichi
Character questions
Recent Activity
Mentioned in the post
Aftermath
Feb 21, 2019, 4:14pm
Updated character profile
Feb 21, 2019, 1:19pm
Updated character profile
Jan 9, 2019, 12:01pm
Updated character profile
Jan 8, 2019, 12:03pm
Updated character profile
Jan 8, 2019, 11:52am