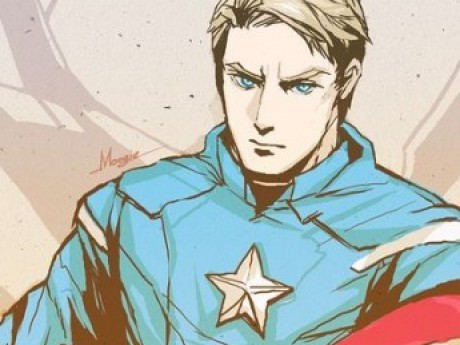 Summary: There may not be many heroes left, but so long as there is one left standing, we won't give up.
Samuel James Rogers
Owned by: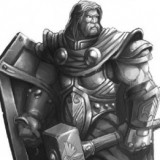 Paladin_IPG
Gender: M
Age: 25
Group: Avenger
Game: Avengers: Exodus
Hero Name
"Agent 84" (designation when on SHIELD assignments or referred to in SHIELD documents)
"Captain America" (When finally given shield and new outfit)
Parentage
Steve Rogers (Captain America) and Sharon Carter (Agent 13)
Nationality
American
Powers
-Enhanced intelligence, strength, durability, speed, stamina, agility, reflexes and senses
-Minor regenerative healing factor
-Spy/Espionage training
-Close Quarters Combat training
-Melee weapon training
-Firearm Training
-Fluent in English, Spanish, French & Russian
Physical Appearance
5'11, Short blonde hair, teal eyes, muscular build
Personality
Though able to cut loose and crack a joke, he's mostly quiet and stoic. Despite being schooled and trained to speak to people throughout the world, he often feels like he can't actually connect to anyone. He hardly had time to establish a real friendship with anyone in his early years since they were moving around so much. And being trained like a soldier when all he wanted to be was a kid, he feels lost and isolated, even on the days when he could understand why it was happening to him. Growing up in the shadow of his late father and living in a post-Exodus world, he's felt the weight of the world and what's coming. But he keeps hope in his heart as he strives forward to meet the unknown that awaits him in this new world.
Background
Sam grew up idolizing his father and his team who saved the world time and time again. He spent a lot of time as a child around the most powerful heroes and allies the earth had. When the Exodus event took place, he ran home as fast as he could, only to find his mother in tears, holding onto his fathers jacket. From then on, Sharon rarely actually talked to Sam, instead keeping herself busy with helping the world. The little he and Sharon did speak, it was instructions and yells during the long, exhausting training she put him through. All of his time spent outside of school, Sam was thrown in boxing rings and warehouses, made to fight multiple opponents at a time. Half of his sleep time went to moving quietly in shadows and blending in to the evening crowds. Because Sharon moved around so much for SHIELD, Sam had to go to many different high schools. He decided to attend college in Manhattan, both to stay stationary for awhile, and to stay close to his fathers grave. Growing up, he always felt the weight of what happened and what the world lost. What he lost. And upon his graduation from NYU with a masters in communication, he officially applied for SHIELD, to help the only way he knew how. The only way he was trained to do so
Favorite Expression
"Whenever you're ready"
"I can do this all day"
---
This character is owned by: Paladin_IPG
Character questions
Recent Activity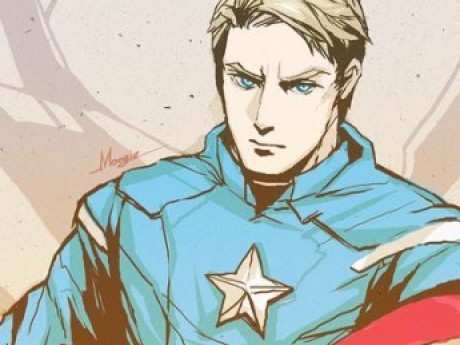 Updated character profile
Jan 7, 2022, 1:30pm
Updated character profile
Dec 25, 2021, 9:58pm
Updated character profile
Nov 3, 2021, 10:39am
Mentioned in the post
Field Test
Oct 2, 2020, 4:24pm
Updated character profile
Sep 17, 2020, 11:03am
Updated character profile
Sep 17, 2020, 11:02am
Updated character profile
Sep 17, 2020, 11:02am
Updated character profile
Sep 17, 2020, 11:00am
Updated character profile
Oct 7, 2019, 7:42pm
Updated character profile
Jun 30, 2019, 8:06pm
Updated character profile
Feb 8, 2019, 1:10pm
Updated character profile
Feb 7, 2019, 7:23pm
Updated character profile
Feb 7, 2019, 6:20pm
Updated character profile
Feb 7, 2019, 3:57pm
Updated character profile
Feb 7, 2019, 3:49pm
Updated character profile
Feb 7, 2019, 11:47am
Updated character profile
Feb 7, 2019, 10:53am
Updated character profile
Feb 7, 2019, 10:50am
Updated character profile
Feb 7, 2019, 10:11am