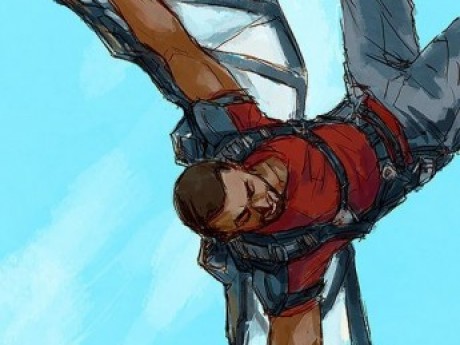 Summary: Have you guys actually flown before? It's pretty damn cool.
Darius Wilson
Owned by: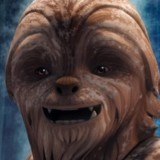 Graytex
Gender: Male
Age: 23
Group: Freelance
Game: Avengers: Exodus
Hero Name
N/A for now
Parentage
Darius is the son of Sam Wilson and Leila Taylor.
Nationality
American
Powers
- Hand-to-Hand Combat Training
- Firearm Proficiency
- Skilled Acrobatics
With Wings
- Flight and Aerialist
Physical Appearance
6'1" 170 pounds
Darius has short black hair and some stubble. He's a slim athletic build.
Personality
Darius (much like his father) is a pretty chill and sarcastic guy. He's snarky and fun, but knows to buck up when stuff gets serious. He's usually the jokester but more stuff hurts/haunts him than he lets on.
Background
Darius spent 8 good years with his mom and dad. Throughout this time, Darius and Samuel spent a lot of time together due to their mothers' friendship... and their dads saving the world I guess. After "The Poof" Darius' mom went a bit sideways. She started to love the bottle and after a couple of years, CPS got involved. Throughout these troublesome years, Darius found a haven in Sam. They remained friends throughout... well everything.
At age 16, Darius bounced from foster home to foster home. No one really wants to adopt a kid just for him to leave in two years. Darius and Sam kept in touch over the years, until Darius hit 18 and joined the military like his dad. Although Darius joined the Army and not the Air Force. Darius served 2 tours. The first one lasted a year and a half, the second lasted 3 years. Now he's back in New York with no place and only a bit of money. How fun.
Favorite Expression
Please don't say "on your left", it wasn't funny then and it's not funny now.
---
This character is owned by: Graytex
Character questions
Recent Activity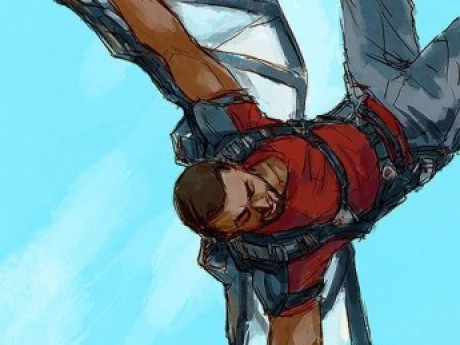 Updated character profile
Dec 25, 2021, 9:59pm
Updated character profile
Nov 3, 2021, 10:42am
Mentioned in the post
Field Test
Oct 2, 2020, 4:24pm
Updated character profile
Sep 26, 2020, 4:14am
Updated character profile
Sep 26, 2020, 4:14am
Updated character profile
Sep 25, 2020, 2:27pm
Updated character profile
Sep 25, 2020, 12:55pm
Updated character profile
Sep 25, 2020, 2:01am
Updated character profile
Sep 25, 2020, 2:00am
Updated character profile
Sep 25, 2020, 1:59am
Updated character profile
Sep 25, 2020, 1:58am
Updated character profile
Sep 25, 2020, 1:56am
Updated character profile
Sep 25, 2020, 1:34am
Updated character profile
Sep 22, 2020, 5:56pm
Updated character profile
Sep 22, 2020, 12:53pm
Updated character profile
Sep 22, 2020, 12:49pm
Updated character profile
Sep 22, 2020, 12:48pm