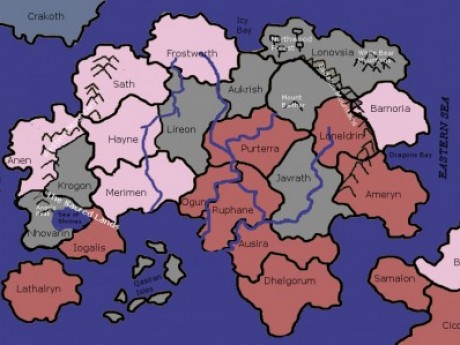 Description
A story thematically similar to "Chronicles of Narnia." The description will expand as we discover the stories for ourselves.
---
Story Posts
Freedom Festival Day
Jun 16, 2019, 2:29am by PeterM
Christopher Campell sat alone in his little sod house, smoking his pipe and thinking about all the years that had gone by since he first entered Terridia. He recently turned forty four, and ...
Showing 4 out of 44 posts
---
Post Summary
| | Jan | Feb | Mar | Apr | May | Jun | Jul | Aug | Sep | Oct | Nov | Dec |
| --- | --- | --- | --- | --- | --- | --- | --- | --- | --- | --- | --- | --- |
| 2019 | 3 | 8 | 4 | 1 | 4 | 24 | | | | | | |
---
Moderators
TomH1138
Members
There are 10 members in this game
Pending Members
There are no pending members in this game