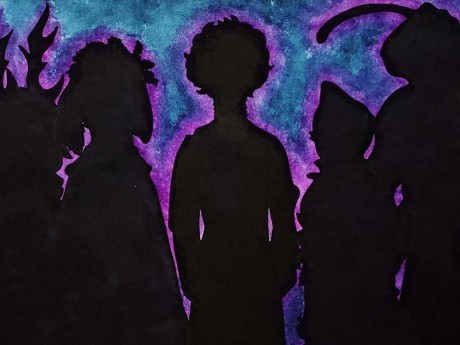 Description
After humans tried to purge the monsters and other creatures from the world, only a few monsters were left. The creatures found creative ways to either pass as human, keep out of sight, or become practically invisible to the human eye. A few centuries later, the survivors found that the monsters who were thought to have been killed were in reality just banished from the human world in some way, whether they be trapped in an old relic or exiled to a different part of the human world. The old monsters and creatures find a way back to the human world, and are very upsetti spaghetti. The survivors of the purge must not only come clean to the humans, telling them they are monsters, but must also come clean to the old monsters, since most of the survivors are part human and "impure". Despite this, the survivors must find a way to keep the old creatures from fighting the humans, and must fix the rift between the two.
Extra:
Monsters can be however old you want, or however young. They can also be anything you want, so be creative! You can also make human characters as well.
Also its tagged romance cause I live for love so have fun
---
Latest story summary:
Cain has recently been separated from his older sister Nadia, who was stolen away by Mol-ik for experiments. Dillon was kidnapped by two monster hunters, Caroline and Matthew, and Reese caught the hunters spying on their brother Theo. Reese was kidnapped next, and so Theo, Casper, and the Thyrea went to find them. Theo gets trapped, and Matthew's seemingly human bloodline is put into question after Elias comes to rescue the slime creatures.
Posted by: Bittermnm on Apr 14, 2019, 12:05am
---
Story Posts
OOC - Sorry
Apr 13, 2019, 11:50pm by Bittermnm
Hey guys, it's Bitter! Sorry if the joint posts seem super long, I'm posting them on my computer so I'm not sure how long they actually are on the phone. Also, it's hard to find a good place ...
Showing 4 out of 702 posts
---
Post Summary
| | Jan | Feb | Mar | Apr | May | Jun | Jul | Aug | Sep | Oct | Nov | Dec |
| --- | --- | --- | --- | --- | --- | --- | --- | --- | --- | --- | --- | --- |
| 2019 | | 579 | 118 | 5 | | | | | | | | |
---