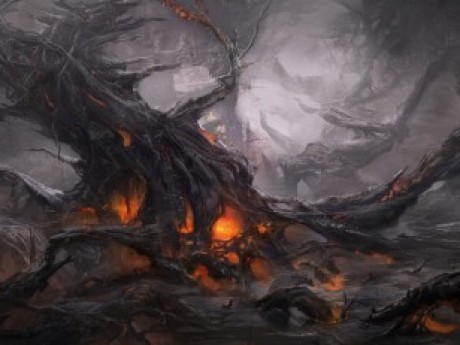 Description
You wake up. Your body is aching, tingling, and the air is cold. Wind is ringing in your ears. How did you get here? You don't remember. You try to recall the last thing you remember, but all you have is your name. Nothing else is returned from the void of your memory.
In the gloom, bodies stir. Other people. Maybe they know? Maybe they are as lost as you are. But if no one remembers who they are...
...what will you do now?
______________________
Please read the introductory post before making a character!
---
Latest story summary:
After the initial group of people left the clearing, they went into a shack by the wayside. It housed a small apartment, a clipboard full of news clippings, and a horrible mass of writhing beetles, claiming one victim. The survivors braved confusing plants, a blazing fire, and a downpour before taking shelter in a ravine for the night, the corpse of another would-be companion buried nearby.
Posted by: GardensTale on Apr 24, 2019, 11:31am
---
Story Posts
The Press of People
May 25, 2019, 5:39am by Largehobbit
Eris clutched the handle of her kitchen knife, still tucked into her belt. The crowd was pressing in all around her. Several teenagers dressed as Klingon barrelled into her and she was sent ...
Showing 4 out of 187 posts
---
Post Summary
| | Jan | Feb | Mar | Apr | May | Jun | Jul | Aug | Sep | Oct | Nov | Dec |
| --- | --- | --- | --- | --- | --- | --- | --- | --- | --- | --- | --- | --- |
| 2019 | | 56 | 70 | 44 | 17 | | | | | | | |
---
Moderators
GardensTale
Members
There are 7 members in this game
Pending Members
There are no pending members in this game