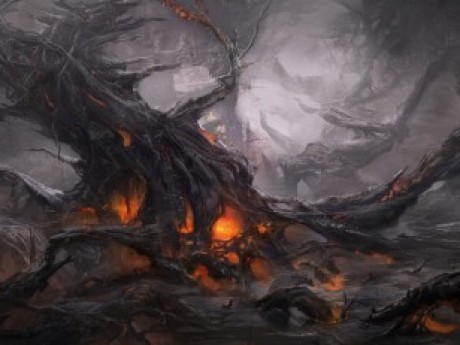 Description
You wake up. Your body is aching, tingling, and the air is cold. Wind is ringing in your ears. How did you get here? You don't remember. You try to recall the last thing you remember, but all you have is your name. Nothing else is returned from the void of your memory.
In the gloom, bodies stir. Other people. Maybe they know? Maybe they are as lost as you are. But if no one remembers who they are...
...what will you do now?
______________________
Please read the introductory post before making a character!
---
Latest story summary:
Devira perished as the group fled from the demonic Comic Con. They were joined by Alyssa as they fled through a damp tunnel, pursued by an unholy mass of monstrous creatures. They escaped when the tunnel collapsed and all plunged into an underground lake. Daphne came close to drowning, but she was resuscitated. In the mushroom-laden cavern, they met three people who have been in the caverns a long time, and promise what answers they can provide.
Posted by: GardensTale on Sep 12, 2019, 2:26am
---
Story Posts
Grilling Gorrister
Sep 19, 2019, 8:13pm by Esimed
"This reminds me of a story or warning I heard as a child. Something about being in Hell and offered a choice of personal agony and upon dismissing each offer, the next was ever worse. At so ...
Showing 4 out of 329 posts
---
Post Summary
---
Moderators
GardensTale
Members
There are 8 members in this game
Pending Members
There are no pending members in this game