Summary: Sleep is for the dead, so fucking die already!
Rowan Krieger
Owned by: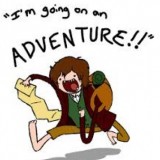 Largehobbit
Gender: Trans-Woman
Age: 36
Group: Hiver
Game: Machine God
Physical Appearance
Rowan is a woman who believes that if you have it you should flaunt it and she has it all. Her hair, eyes and plentiful tattoos shift colours with her moods or at her whim, whichever is strongest in the moment. She is tall and toned to near perfection. She tends to favour a black leather bodysuit, and a colorful jacket. Her feet are always bare.
Personality and interests
Rowan is into dominance. She runs the Flesh Pit with an iron fist and her goons are some of the most ruthless in the Hive. She is hedonistic in the extreme, sex, drugs alcohol are not only her business they are her passion. And the the thrill of violence from the Flesh Pits, well that is just the icing on the cake. If the Hive is Hel then she is its queen, so much so that she is earned the nickname Hades.
History
Born male Rowan was born in the Hive. When his parents died in a mining explosion Rowan ended up in the hands of a criminal gang who put him to work as a male prostitute on the Red Road. It was a grim existence and he got through by turning to drugs and violence. At age eighteen he decided to identify as female and paid for the changes that would set him on a new path.
Her new body gave her a fresh confidence and she soon found herself working her way up through the ranks of the criminal underworld. She gained a reputation for being violent and ruthless. A reputation that was sealed when she decapitated her boyfriend and took over his business at the Flesh Pit.
She has shown a flair for the business as well as an ability to keep the top-siders entertained with the development of illicit live feed tech that enables sick corporates to slip into the body of a fighter and feel what they feel. The Vikarian Implant is her very own little nest egg and the scientist that developed it for her is kept nearby under lock and key. She has great plans for that device.
Occupation
Owner of the Flesh Pit and several other illegal establishments in the Hive and Downtown.
Special Skills
Violence on an epic scale
Book keeping and entertainment
BDSM
Motivations
Pleasure and power
Domination of others
Through control she is safe
Through pleasure she if free
Supporting Cast
TBC
Implants and Enhancements
Gender reassignment
Sevotech Nanocure - nanite STD protection
Enhanced Sevotech bone grafts and cellular stabilisation enhancements for atmospheric adaptation, including chromium surface plating at the extremities
She'Ying - Skintech Citybright Body Glow enhancements and increased strength and healing to epidermis (Skintech "Scarfree" Upgrade)
Vikarian HE Projection Tap.
---
This character is owned by: Largehobbit
Character questions
Recent Activity
Updated character profile
Mar 12, 2019, 5:42pm
Updated character profile
Mar 12, 2019, 6:04am