Deleted character
This is an old character & has been deleted.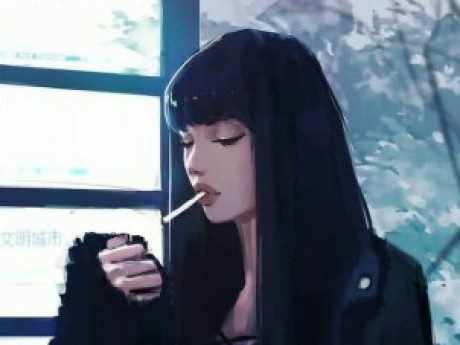 Summary: We are well versed in the art of being faceless, the gun in the hand, The blade in a smile ...
Dr Nagoya Mei
Owned by: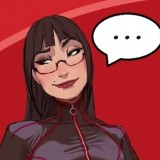 D2wintr
Gender: Female
Age: 30+
Group: Oracle Citizen
Game: Machine God
Physical Appearance
An attractive though seemingly unremarkable woman of Asian descent. Mei stands at just over 5'4" in heels with an pronounced athletic build and curves in all the right places. Her complextion is powder white highlighted with a tasteful applicantion of dark comedic's.
Mei prefers to wear her hair long and dark but can change length and color on a whim when the mood suits her. Her preferred daytime / nighttime attire is Corps standard attire.
A Dark blazer over a blouse flattering short black mini coupled ith a pair of simple black heels and choice stalking's. All under a Black full length coat.
Personality and interests
Oddly reserved and distant Mei isn't partual to the idea of having close friends or even getting to know people in general. The problem is that she does seem to attract them as individuals just seem to gravitate to her whether she likes it or not.
To most she is simply "Doc" or " Nagoya" to a select few however she is also known as the hitter called "The Butcher" and considered by a select few to not be someone to messed with.
History
Born the daughter of a wealthy and influential Corporate family. Mei has alway's been viewed as the blacksheep and troublemaker of the bloodline by her domineering Father (Nagoya Oda) and all but ignored by her socialite Step-Mother.
A gifted and able from an early age Mei's performance in all levels was always well above average though never high enough to merit her Fathers recognition. Her achievements and numberous awards alway lacking merit or worthy of notice and Her hobbies and pursuits ultimately considered a waste of time better spent advancing herself and her station so that she might one day assume a position of honor within OCON or She'Ying Holdings Corprate hierarchy.
It was in her early teens that she had the misfortune of falling into the company of members of Anti-establishment movement (Green Truth) who used her to access to the OCON arcology to plant explosives in one of the low security research and testing facilities.
While cleared of any wrong doing by OSEC and the event itself beneath the notice of those still higher up. Her Father however saw her involvement at any level an betrayal and insult to the families honor and name ordered his daughter exiled offworld to Hyperion Anchorage Naval Academy as punishment.
Surprisingly enough Mei found that she thrived in the harsh offworld environment and no sooner had she graduated the Academy did she transition into active military service where in the Physical/ Educational/ Psychological placement tests flagged her as ideally suited for the role of Marine Combat Medic as well as emotionally flexable enough to fulfill a more clandestine role.
Eight years on just shy of her 25th birthday her military career came to an end when her Father having thought she had learned her lesson pulled some political strings and had her service obligation cut short ordering her to return home to Mars to endure an arranged marriage with another Corporate family.
Mei's last words to her Father were simply "Go to Hell..."
Clearly her response was not taken well and her Father officially disowned her seeing to it that Mei returned to civilian life on Mars as a nonentity with no money, no status, and all records that associated with her Miltary Career, Training, and Service history lost in the bureaucratic shuffle perhaps under the misconception that Mei's would suddenly see the error of her ways and come crawling back to the him begging for forgiveness.
Mei however was made of sterner stuff than the little girl her Father that had sent away several years earlier and while she doesn't have the status or wealth she once did she did have friends and the skills needed to make a new life for herself on Mars.
Several years on Mei has made that new life and name for herself as a Licensed Street Doc and the owner of The Body Shop working contracts for The Corporation Security Forces and Security Medical as well as a number of others.
Occupation
Officially Mei is a known Street Doc who runs the Body Shop in Zone 21.
Unoffically Mei has been known to moonlight in a number of other professions...
Lawyer, Executive Assistant, Callgirl, Escort, Stripper, Hitter, Cleaner, as well as a dozen or so other jobs with less than posh titles.
Put simply she once did whatever put money in her pocket and food on the table.
Special Skills
Marine Trained
Corporate Wise
Street Smart
Medical Specialist
Motivations
If asked Mei would say None given she suspects she's a marked woman and that every bad hand she's been dealt in life and every deal gone sour can be traced back to her prick of a Father and her family.
Secretly she suspects that the old bastard enjoys tormenting her and once bored will finally have her erased altogether. The truth about her fathers intentions however is much much more disturbing.
Supporting Cast
Until recently Mei's only companions were a trio of military medical bots she picked up from scavangers named Igor, Shelly, and Frankenstein ( a.k.a. Franklin )
Of late Mei has added a Virtual Companion named Tiffany to the list.
Mei has a few real world relationships as well
Travis Robin's - OCON Administrator for Zone 21 and future spouse.
Paul Anders - A Major in the Sector Security Forces and Ex-Boyfriend.
Edger - Low Life Fixer and Pimp.
Implants and Enhancements
Bioware
** Enhanced Muscle Augmentation Lvl 2
** Regenerative Cellular Enhancement Lvl 2
** Synaptic Accelerator Lvl 3
*** Tailored Pheromones
** Vision Enhancement
Cyberware
** Smart Link (Military)
* Plug/Cyber Jack (Corp Standard)
** Display Link (Corp Standard)
** Internal/External medical Bio-Monitor (Military)
** Kill Switch (Military)
** Skillwire ( Combat Medic Suite)
** Skillwire ( Medical Doctor - General)
** Skillwire (Close Combat Suite )
* Enhancements gained during Formal schooling.
** Enhancements gained during her Military service.
*** Enhancements gained after returning to Mars.
---
This character is owned by: D2wintr
Character questions
Recent Activity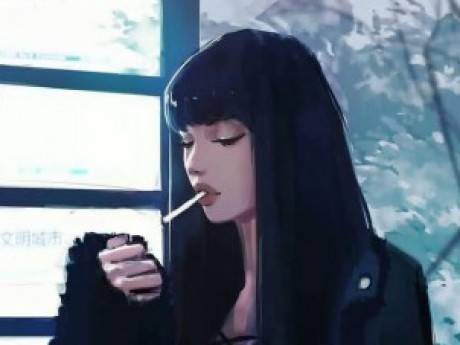 Updated character profile
Apr 5, 2019, 4:20am
Updated character profile
Mar 22, 2019, 9:47pm
Updated character profile
Mar 22, 2019, 9:45pm
Updated character profile
Mar 21, 2019, 9:07pm
Updated character profile
Mar 21, 2019, 7:05pm
Updated character profile
Mar 21, 2019, 6:54pm
Updated character profile
Mar 21, 2019, 6:51pm
Updated character profile
Mar 21, 2019, 6:43pm
Updated character profile
Mar 21, 2019, 6:39pm
Updated character profile
Mar 21, 2019, 6:35pm
Updated character profile
Mar 19, 2019, 7:05pm
Updated character profile
Mar 19, 2019, 7:05pm
Updated character profile
Mar 19, 2019, 7:03pm
Updated character profile
Mar 17, 2019, 9:46pm
Updated character profile
Mar 17, 2019, 9:37pm
Updated character profile
Mar 17, 2019, 9:21pm
Updated character profile
Mar 17, 2019, 9:19pm
Updated character profile
Mar 17, 2019, 9:15pm
Updated character profile
Mar 17, 2019, 8:51pm
Updated character profile
Mar 17, 2019, 8:00pm
Updated character profile
Mar 17, 2019, 8:00pm
Updated character profile
Mar 17, 2019, 7:59pm
Updated character profile
Mar 17, 2019, 7:57pm
Updated character profile
Mar 17, 2019, 7:41pm
Updated character profile
Mar 17, 2019, 7:26pm
Updated character profile
Mar 16, 2019, 9:01pm
Updated character profile
Mar 16, 2019, 8:35pm
Updated character profile
Mar 16, 2019, 8:31pm
Updated character profile
Mar 16, 2019, 8:06pm