Summary: When Words Fail, Music Shouts, Rave On!
Cyd Skye
Owned by: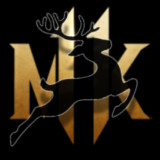 Blitzen
Gender: Female
Age: 25
Group: Oracle Lowlife
Game: Machine God
Physical Appearance
5'3, 110 lbs. When not dyed, Cyd has reddish hair and hazel eyes. She prefers vibrant colors like teal or aqua, and changes hair color often. She'll have color change implants - some day. She has a slender build, the lean body of an average rave bunny.
Personality and interests
Turn it up up more! Cyd has a big personality and loves a crowd almost as much as she loves EDM, and she can shuffle with the best of them. A frequent flyer in the rave scene, Cyd now helps organize the events, from scouting venues arranging entertainment, DJing, rigging lights, securing drugs and getting the word out on the down low.
History
Cyd's family had always lived in The Outer Slums, both parents were blue-collar workers their talents wasted on menial tasks as indentured workers for She'Ying Holdings. While talent ran firmly through their family they lack connections or luck to claw their way into a better life. Cyd started leaving home in her mid teens, one less mouth for the Skye's to feed, living with various friends. She sublet her studio in the inner slums to her brother and his three new charges. She still visits her sibling and parents on Sundays for dinner, and often crashes on their couch while the family is at work or stays at the Acer Garage with her friend "Speed"
Cyd runs raves - acts like a stage manager of sorts and helps distribute party favors (drugs) and on occasion gets to DJ. Cyd finds escape in the drugs she'd skim from her brother's organization, and in the rave subculture which cropped up in the slums. EDM became a way of life, drugs, loud music, peace, love, unity and respect being her mantra. Raves rarely crop up in the same place twice, (OSEC shuts that shit down) so she is constantly on the look-out for new venues, sometimes resorting to abandoned apartments to host smaller parties. She's happiest in a crowd of people. She uses the raves as a way to move drugs for her brother, Mathias.
Occupation
Rave Runner / DJ
Special Skills
Sound mixing, light rigging, warming up a crowd
Motivations
To generally have a good time.
Socially motivated to do something she loves, which once in a while pays in actual clicks or creds.
Personally motivated to help her brother with their parents
Supporting Cast
Ravers!
Mathias Skye
Axel Acer
Implants and Enhancements
Standard Sevotech bone grafts and cellular stabilization enhancements for atmospheric adaptation
Sound-sensor tattoos
Shift Tacts (to see in AR and change eye color) - Disposable
---
This character is owned by: Blitzen
Character questions
Recent Activity
Mentioned in the post
Slum Rats
Apr 28, 2020, 10:32pm
Updated character profile
Dec 23, 2019, 9:18pm
Updated character profile
Sep 9, 2019, 7:22pm
Updated character profile
Jun 9, 2019, 10:28pm
Updated character profile
Jun 5, 2019, 4:59pm
Updated character profile
Jun 4, 2019, 1:35pm