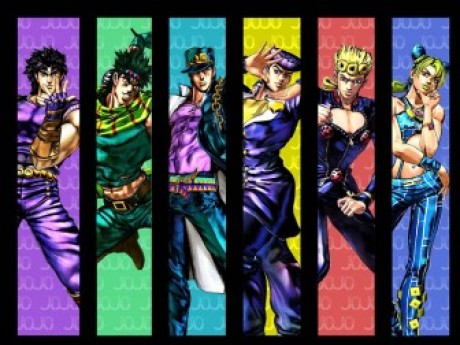 Description
Robert E.O University or R.E.O.U is a premier international university, located in the otherwise sleepy town of Westdale, Virginia. It's most prominently noted for its medical and environmental programs, but offers a wide range of courses and activities to its students. Despite it's small size, it's been able to remain a well respected institution due to it being heavily funded by and overseen by the Speedwagon Foundation.
----------------------------------------------------------------------------- The year is 2019, and you are all students of REOU, whether that be overly confident freshmen or grizzled near alcoholic seniors. There have always been strange occurrences throughout the school year, people stop showing up to classes, things go missing, school policy takes a strange turn; but none of it has ever really been a blip on your radar. Up until this point life may have had it's challenges, but something has been occurring recently to you that is well and truly bizarre. A repeat dream of a white landscape and a set of black chairs. Each night it grows more vivid and each night you think you start to see a figure. Finally, one night you reach the open chair across from the black wrapped and goggled figured, a smooth voice comes from within the wrappings, "Have a seat, we have a lot to go through and not much time to go through with it."
This game takes place sometime between parts 4 and 6, and will feature some main story characters but will predominately be a completely original and unconnected situation.
---
Story Posts
Just Another Manic Monday
May 3, 2020, 9:57pm by Turk
The morning light broke through the windows and scratched at London's sleep. Slowly her thoughts returned to herself, away from the land of dreams and the phantom of Drivers Seat. Her eyes ...
Showing 4 out of 15 posts
---
Post Summary
We're only able to show post summaries on games with 20 or more posts.
---