Deleted character
This is an old character & has been deleted.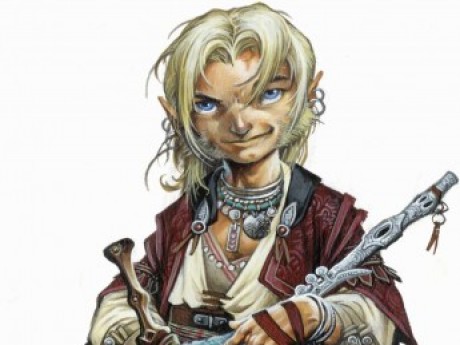 Summary: Ah t'was just a joke so it was!
Sprig Featherfoot
Gender: Male
Age: Unknown
Group: Adventurers
Game: Village of Warfall
Race and Employment
Gnome, Bard
Skills/Strengths
Singing
Various Musical Instruments
Sleight of Hand (read theft)
Illusion Magic
Crossbow and dagger
Weaknesses/Phobias
Memory Loss - he was dumped in a field through a portal and remembers nothing but his name
Physical Appearance
Diminutive
White hair and gnomishly pointed ears
Blue eyes and a sly smirk that puts the ladies on edge
Personality and interests
Sprig is trouble. He loves to sing and play and hates to work. He is something of a trickster and loves the glitter of gold.
History
The first thing Sprig remembers is being planted headlong in a muddy field outside of the village. He knows his name, he knows some bastard stole his memories and he knows he probably deserved it.
Favourite Sayings
It wasn't me!
I didn't do it!
You can't prove anything!
Ah t'was just a joke so it was!
Relationships with Others in Warfall
They either love him or want to kill him. He shirks hard work, makes jokes about the war and flirts with anything in a skirt regardless of race, species or gender.
Equipment and Items
Lute, flute, drums
Dagger and Crossbow (the latter is broken)
---
This character is not owned by anyone. You can adopt them if you become a member of this game.
Character questions
Recent Activity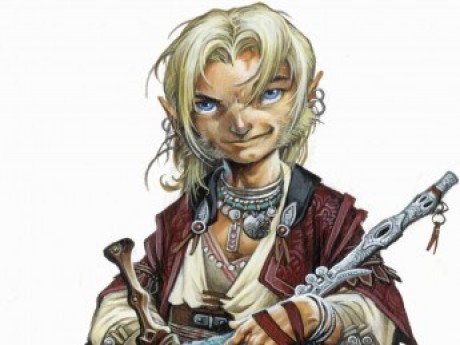 Updated character profile
Mar 19, 2019, 11:46am
Updated character profile
Mar 19, 2019, 11:45am
Updated character profile
Mar 14, 2019, 8:02pm
Updated character profile
Mar 14, 2019, 7:58pm