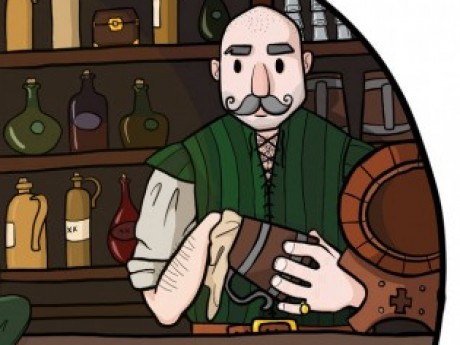 Summary: I think you've had enough for today..
Bourbon the Bartender
Owned by: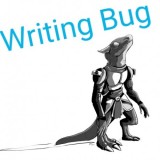 Writing Bug
Gender: Male
Age: Adult
Group: Shop-Keeper and Store Owners
Game: Village of Warfall
Race and Employment
Human
Barkeep and Owner of the Hidden Goat
Skills/Strengths
Charismatic and ponderous, with a vast knowledge of random tidbits. He gives excellent advise, and if there is a ruckus, he can diffuse it by kicking the troublesome folk to the curb. He is a good juggler, and will often twirl and juggle bottles for fun, often to the amusement of Jillian.
Weaknesses/Phobias
He devotes a lot of his time to his work, and more often spends his time in the bar than with the people. He is heavyset, and cumbersome at times.
Physical Appearance
He is bald, but has a curvy grey mustache. He is tall, heavyset, and has hairy arms. He has brown eyes, and is missing a couple teeth.
Personality and interests
He is a man of few hobbies. He loves his work, and his wife, so those are his two focuses. He is kind hearted, and protective of his wife, and his barmaid Jillian, who he treats like a daughter.
History
He lived in Warfall for most of his life, and spent his younger years as a juggler. As he got older, he decided to settle down, get married and take over the Hidden Goat. Since then, the tavern had been so successful, it wiped competition off the map, and is the beloved customer of the local brewery.
Favourite Sayings
Hey Kain, I think I should cut ya off for the night.
Bottoms up!
How about a tip in honor of the Goat?
Relationships with Others in Warfall
He is married to his wonderful wife, and devoted much of his afternoons to spend time with her. He also treats Jillian as a daughter, helping her out, and teaching her tidbits that will make her smarter.
Equipment and Items
Dagger
Juggling Balls
Coins
Notepad
---
This character is owned by: Writing Bug
Character questions
Recent Activity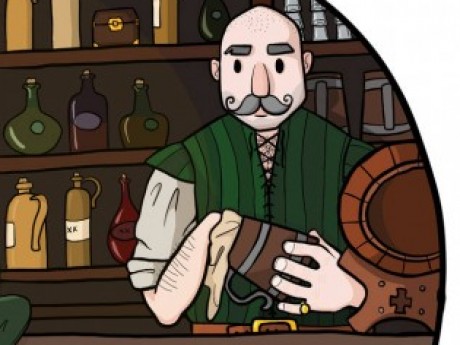 Mentioned in the post
Story
Jul 4, 2019, 1:52pm
Mentioned in the post
What?
Jul 2, 2019, 11:55pm
Mentioned in the post
Breakfast
Jul 2, 2019, 8:52pm
Updated character profile
Mar 25, 2019, 4:22pm
Updated character profile
Mar 14, 2019, 11:33pm
Updated character profile
Mar 14, 2019, 11:25pm