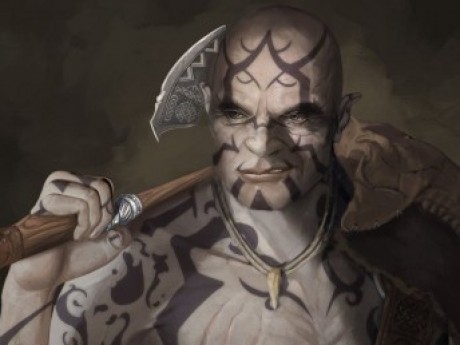 Summary: Fear me logs, your demise is here.
Sulla
Owned by: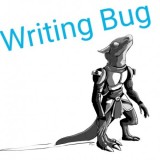 Writing Bug
Gender: Male
Age: Young Adult
Group: Builders and Woodsmen
Game: Village of Warfall
Race and Employment
Goliath
Lumberjack, cuts trees in the forested area. He is also hired by local farmers to clear large trees in the area of expansion.
Skills/Strengths
Chopping trees, using an axe, and wrestling. He fought a bear with his bare hands, although he has quite a few scars. He is polite, and gentle, and very hardworking.
Weaknesses/Phobias
Lacks social skills, and is lazy. He prefers to take his time, and that may cause him to fall behind. He also keeps away from others, and resists assistance.
Physical Appearance
White skinned, muscular, and bald. He has tribal body painting covering him, and some scars from his fight with a bear. He has green eyes, pointy ears, and an gritty look. He is very tall.
Personality and interests
He likes peacefulness, sitting in his hammock, sleeping away. When he is working, he usually sings tunes and bard songs. Sulla also likes to try different foods, and loves to hunt for his meal, sometimes taking out full grown deer with his axe.
History
He spent his childhood in the distant mountains, where the last few Goliaths lived. He moved out of his logging town, to find better work. He spent a few years working in the orcish strongholds, since Goliaths and Orcs are close relatives. During this time, he ended up being disarmed by a bear, and ended up pummeling the beast to death, while receiving some nasty scars. He left the stronghold, and made his way to Warfall, where he built his shack, and chops down trees for the town.
Favourite Sayings
Oh a eya ho, eya hi, eya ho.
These scars represent who I am. Rough and rugged, but will always be remembered.
Relationships with Others in Warfall
He doesn't talk to many people. He gets along with the Orcs in the village because of his heritage, and may stop by the smiths to get his axe sharpened.
Equipment and Items
Axe
Meat
Rope
Hand Saw
Dagger
---
This character is owned by: Writing Bug
Character questions
Recent Activity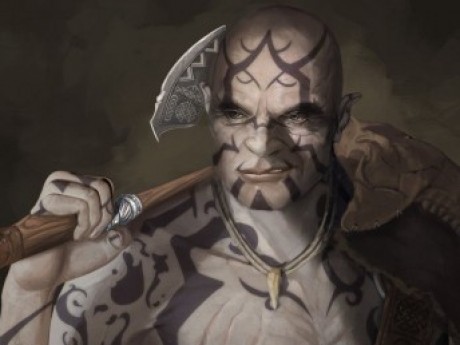 Updated character profile
Mar 25, 2019, 4:24pm
Mentioned in the post
The Forgers
Mar 15, 2019, 11:54am