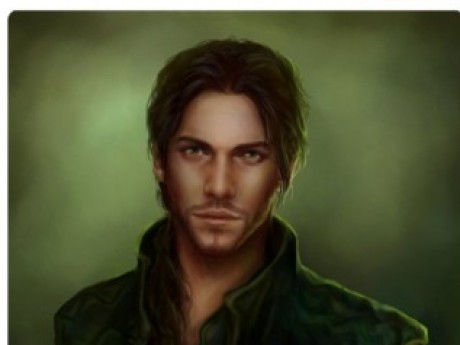 Summary: You're not gonna pass up a drink and a story, are ya?
Rhys Roceran
Owned by:
White_Caribou
Gender: Male
Age: Late Twenties
Group: Adventurers
Game: Village of Warfall
Race and Employment
Human
Explorer/Bard with Sarala
Skills/Strengths
Persuasion
Instruments
Entertainment
Punching
Weaknesses/Phobias
His short temper leads to aggression.
Alcohol is a blessing and a curse
Flirtations are impossible to resist, male or female
Food. He can't stay away from it.
Physical Appearance
Rhys has green eyes, long brown hair, and neatly trimmed facial hair. He seems to have softer facial features that he can only blame on his partially elven blood, but is rather smug and charming.
He is just a smidge shorter than his partner and she always pokes fun at him for it. His body build is slim, nothing too notable, only that he is missing half a pinky on his right hand.
He is tan with tattoos and markings all over his body from the chest down.
Personality and interests
He is prideful of himself for no particular reason as he doesn't seem to be anything outside of the ordinary. He tries to be kind to everyone but isn't nearly as outgoing as Sarala, but knows how to conversate and express himself effectively. Quite a charmer. He never fails to take a pint or two as it gives him a chance to tell tales. He can play instruments whereas Sarala cannot, and he lets her do most of the singing. Though, his eagerness makes him join in. Being with Sarala for the past two years has helped Rhys improve on his selfish nature, but he has his moments. He is one of the only folks who is even remotely able to communicate with Sarala when she's about to do something risky. To her, his opinion matters, and vise versa. He tries being a voice of reason yet is quick to anger when something really tick him off. Sarcasm, riddles, dark humor, and really bad puns are kind of important to him and help him break from reality and its harshness. He hopes to share that same joy with others even if he isn't always cheery.
Combat wise, he likes brawling with his fists and can pack a mean punch when sober, but he can sure take a beating as well. His stamina is pretty good.
History
Rhys has a past but he doesn't let onto it. Whatever it is, he doesn't seem guilty or upset. Sarala has only picked up a few scattered pieces.
Favourite Sayings
"A mug a day keeps the wolves at bay. Gentlemen, drink responsibly."
"Let me tell you a tale..."
Relationships with Others in Warfall
Has no relation inside, and very few contacts outside. His only friends are Sarala and their mule Rik.
Equipment and Items
A jacket made of reptile scales, rarely parts with it
Carries a dagger along with the knife he steals from Sarala to freak her out
A large pack
A smaller, lute-like instrument with a higher pitch
Has a set of iron gloves he's looking to get repaired.
---
This character is owned by: White_Caribou
Character questions
Recent Activity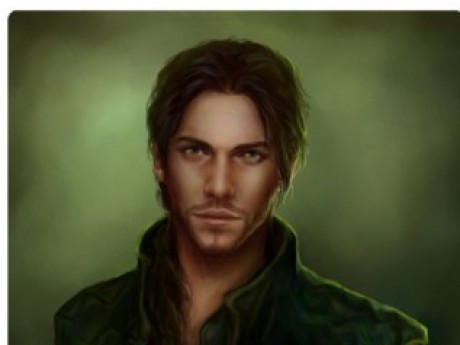 Mentioned in the post
Stammer
Jul 16, 2019, 8:33pm
Updated character profile
Mar 22, 2019, 2:44pm
Updated character profile
Mar 16, 2019, 1:48pm
Updated character profile
Mar 15, 2019, 1:32pm
Updated character profile
Mar 15, 2019, 1:16pm
Updated character profile
Mar 15, 2019, 1:08pm
Updated character profile
Mar 15, 2019, 7:52am
Updated character profile
Mar 15, 2019, 1:59am