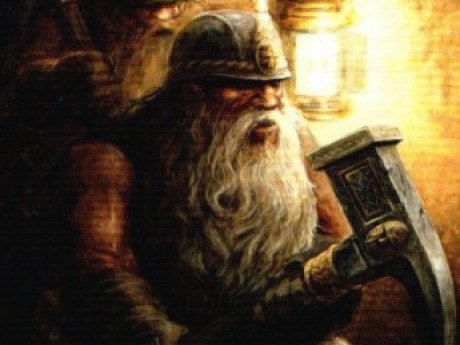 Summary: One of these days, the mountains gonna fall on us
Thri Aduum
Owned by: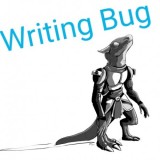 Writing Bug
Gender: Male
Age: Adult
Group: Miners
Game: Village of Warfall
Race and Employment
Dwarf
Returning from War
Miner in the Stone Mines, works for Nugget or Bust Mining Company
Skills/Strengths
Mining, tough, durable, warm hearted, and an decent fighter. He is focused, hard working, and well built. He loves to teach others, and will help his fellow dwarves in anyway possible.
Weaknesses/Phobias
Dislikes water, likes to drink, and often ends up overworking himself. He still remembers some of the wars, and violence makes him nervous.
Physical Appearance
Short and bulky, with a gray beard, and a bulbous nose. He has large, muscular arms, and a few scars across his body from cavern work.
Personality and interests
He likes his work, and enjoys the labor of hard work. He loves his family, and tries his best to support them. He spends as much time as possible with his son, teaching him the tricks of mining.
History
He was born and raised in Warfall by one of the first dwarven families in the town. Most of his childhood was spent learning the mining tricks from his father, which was a family tradition. He met his wife when she entered the town, looking for a home. They met in the tavern, and hit it off. He had been married to her since. He was sent of to war, and saw some gruesome things. Bodies, plenty of them, many of the people he knew during the war lost their lives, but he was grateful for being alive. He is currently returning home from the conflict
Favourite Sayings
Just keep digging boys, we will make it to the other side in no time.
If this was dwarven ale, you would be tumbling drunk by now.
Relationships with Others in Warfall
He is not very fond of Orcs, so he often goes to the forge inside the town, rather than the one closer to the mines. He knows every dwarf in this town, and they often have close bonds with one another.
He is married, and has a young son, around 12 years in age.
He is returning from the war, so he will realize that things have changed since he left.
Equipment and Items
Pickaxes
Lantern
Candles
Bag for carrying supplies
---
This character is owned by: Writing Bug
Character questions
Recent Activity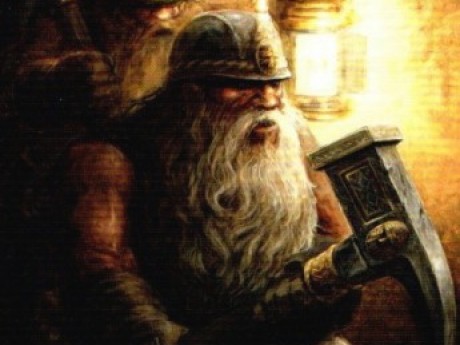 Updated character profile
Mar 25, 2019, 4:23pm
Updated character profile
Mar 16, 2019, 10:10pm
Mentioned in the post
The Forgers
Mar 15, 2019, 11:54am
Updated character profile
Mar 15, 2019, 10:07am