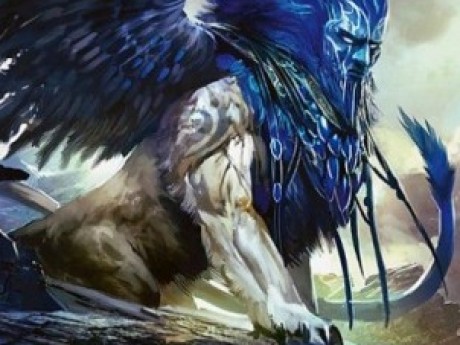 Summary: No one is sure why he is still here.
Phronesis
Owned by: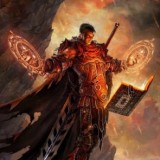 LucianNepreen
Gender: Male
Age: 1700
Group: Pets/Other
Game: Village of Warfall
Race and Employment
Sphinx
Acts as an unofficial guardian of Warfall.
Doesn't get involved in the inner workings of the town, as long as the town remains.
Skills/Strengths
As a Sphinx, is the perfect blend of physical and mental strength.
Can conjure powerful spells with ease and can precisely time attacks.
His large size allows him to tackle most creatures, the exception being a sufficiently grown dragon.
Weaknesses/Phobias
Is very distant to the needs of the citizens.
His hubris can cause selfless actions, thinking he alone can tackle a threat.
Has a fear of anyone who is resistant to his mind reading.
Physical Appearance
He is young for his kind, his shoulders barely taller than 15 ft.
Front half looks similar to a lion, with a back half bearing legs of a bird of prey.
Massive wings allow him flight(with the assistance of passive magic) giving him aerial superiority.
As with most sphinxes, has a humanoid face, though he has opaque crystals surrounding his head, forming a jagged crest.
Personality and interests
Seldom does he talk to anyone, preferring simple observation and contemplation.
When spoken to, will give his wisdom cryptically, both to entertain himself and in his way, teach the younger races.
When not defending the town, is found lounging near it.
Is always interested in an educated being, willing to humor the being until he can decide if they are worth his time.
History
He was charged with defending the town during the war. Even after its end, his superiors decided it best to leave Warfall under his protection.
Favourite Sayings
"Yes, mortal?"
"You disturb my thoughts, speak quickly."
Relationships with Others in Warfall
Has no connection with anyone in town.
Equipment and Items
Has a hidden cache of magical tomes.
---
This character is owned by: LucianNepreen
Character questions
Recent Activity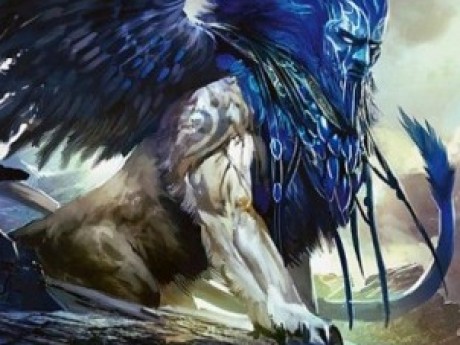 Mentioned in the post
No help
Jul 1, 2019, 10:53am
Mentioned in the post
Thus far
Jun 30, 2019, 8:54pm
Mentioned in the post
Tyrant
Jun 30, 2019, 4:17am
Mentioned in the post
Refuse
Jun 27, 2019, 1:24am
Mentioned in the post
Pillars
Jun 26, 2019, 4:56pm
Updated character profile
Apr 11, 2019, 10:22pm
Updated character profile
Mar 17, 2019, 11:50am