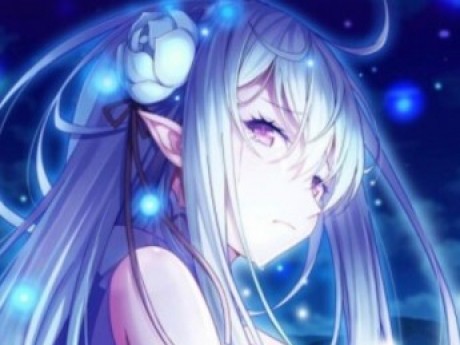 Summary: A dreamer with her head in the clouds
Lyra
Owned by:
Lily
Gender: Female
Age: 19
Group: Priest/Priestesses
Game: Village of Warfall
Race and Employment
Race- elf
Employment- fellow acolyte to Prestesses Miri
Skills/Strengths
She is good at sleep spells and potions. Is usually able to help those suffering from nightmares sleep peacefully again. She can sometimes perform spells that allow her to enter the dreams of another and help them overcome what is troubling them. She only used this when other methods do not work at all.
Weaknesses/Phobias
She can not interpret dreams. She has not yet figured out how to use healing magic. Her kind hearted and seemingly carefree spirit can sometimes be a problem. She does try her best to keep herself controlled.
Physical Appearance
She has blue hair and violet eyes. Her skin is pail and she stands five feet six inches tall she is thin and seems delicate.
Personality and interests
Lyra is kind gentle. She is always willing to help and listen should someone ask. She is a dreamer, and can often be found distracted by thoughts. She can be somewhat of a slob, and often acts randomly. She is quite shy, but when the music gets going, she is as bubbly as a rich kings bath. She also loves spending time with her beloved pet, named Artemis.
History
Lyra was given to the temple as a young child her parents had both left to fight in the war and they wished for her not to be cought up in the fighting. She does not remember her parents. She was always regarded as a strange child by the others at the temple. Thow it was discovered when she was ten she was very good at casting sleeping spells and making sleeping potions. She found and rescued a wolf pup that was abandoned in the woods when she was about 15. The wolf was way to small and very sick. This is Artamis her best friend and companion. The pair have found some interesting ways to get into trouble with the head presets in the town. Wail Lyra has alot to Learn her joy and willingness to help all who cross her path still define who she is.
Favourite Sayings
"Can I help you"
"Artemis"
Relationships with Others in Warfall
She is very shy, so spent most of her time practicing her faith indoors, and rarely going out to visit the townsfolk, mostly when the is a celebration or when her magic is needed. Only recently, after the war, has she began to explore outside the temple.
Equipment and Items
Lyra usually has one or two sleep potions as well as a carefully crafted dagger for protection.
---
This character is owned by: Lily
Character questions
Recent Activity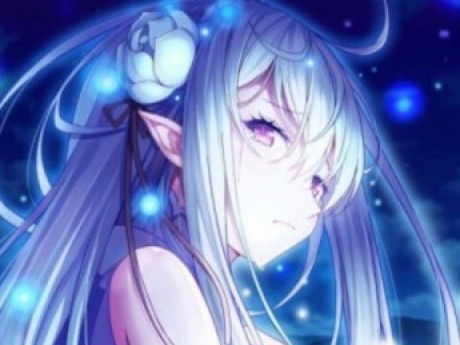 Mentioned in the post
The temple
Jul 29, 2019, 9:39pm
Mentioned in the post
Artemis
Jul 12, 2019, 11:02pm
Mentioned in the post
Return
Jul 11, 2019, 3:24pm
Updated character profile
Mar 25, 2019, 5:45pm
Updated character profile
Mar 25, 2019, 4:36pm
Updated character profile
Mar 25, 2019, 4:30pm
Updated character profile
Mar 23, 2019, 4:26pm
Updated character profile
Mar 23, 2019, 3:42pm
Updated character profile
Mar 23, 2019, 11:00am
Updated character profile
Mar 20, 2019, 9:47pm
Updated character profile
Mar 17, 2019, 7:50pm
Updated character profile
Mar 17, 2019, 7:48pm
Updated character profile
Mar 17, 2019, 7:24pm