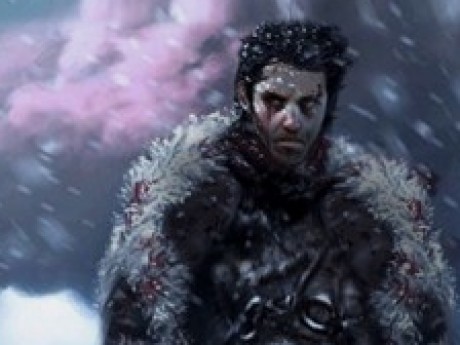 Summary: Eyes are everywhere, he thought.
Starri Gierdmonsson
Owned by: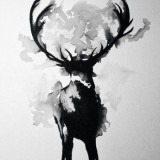 White_Caribou
Gender: Male
Age: 30
Group: Soldiers
Game: Village of Warfall
Race and Employment
Human Soldier
Skills/Strengths
Strong
Two Handed weaponry
Hand to hand combat
Cold resistance
Painting
Weaknesses/Phobias
Can't speak
Fears being a burden to his sister
Afraid of being captured again by his people (see history)
Physical Appearance
6'2''
Broad shouldered
Muscular
Messy black hair
Unkept facial hair
Iron chest plate
Fur cape/boots
Ashy black paint around eyes
Personality and interests
Nothing is very well known about him except he was very talkative as a kid and currently enjoys artwork and uses it to express himself. He is independent and violent in combat and isn't too fond of large crowds. A bit paranoid of his surroundings. Him and his twin sister Yrsa have developed a sign language and a better emotional connection since he lost his ability to speak.
History
Starri and Yrsa were twins born to the northern clan Gierdmonsson, which was nicknamed the "Orc Killers" for being some of the few who could match the rival Sraerderham orcs' brute strength. They and clans like them were skilled powerhouses of battle. They were on the opposing side of the war and meant to fight against those in places like Warfall, but the twins had a different idea. They disagreed and ended up rebelling and fleeing their home.
Starri was caught and imprisoned, tortured, and had his tongue removed, but a year later (and a year into the war) his sister rescued him daringly. They fled once more with only the items on their backs and fought against the people they called family. Their eldest brother is infuriated to have two traitors tainting their honored blood, and is seeking them out.
They are now returning from the war to a land that isn't their own, that they never belonged to, but they shed blood for.
Favourite Sayings
If he could speak he'd have quite a bit to say.
Relationships with Others in Warfall
None
Equipment and Items
A greatsword
The clothing on their backs
---
This character is owned by: White_Caribou
Character questions
Recent Activity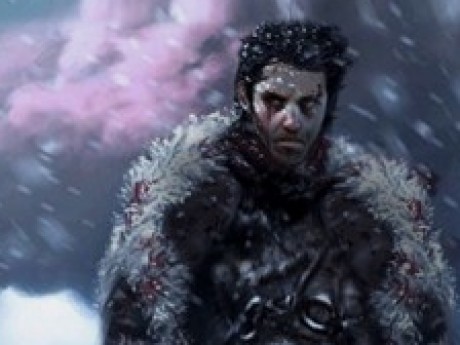 Mentioned in the post
Four Truths
Mar 27, 2019, 12:59pm
Updated character profile
Mar 27, 2019, 6:22am
Updated character profile
Mar 27, 2019, 1:42am