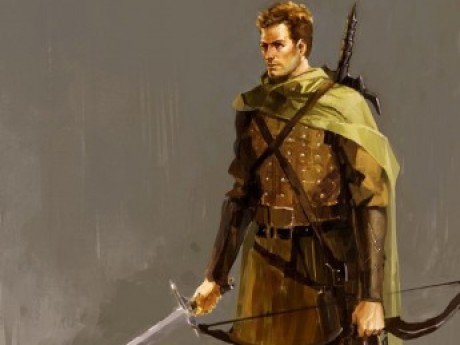 Summary: A relic hunt we go, a relic hunt we go!
Lucas Riames
Gender: Male
Age: 21
Group: *Place Holder*
Game: Village of Warfall
Race and Employment
Human, Relic Hunter
Skills/Strengths
Sword Fighting, Shooting a bow, Climbing, Scavenging, and trading
Weaknesses/Phobias
Large Spiders, Loner
Physical Appearance
Tall 6'5, Has black hair and green eyes, wears black light armor with a hood covering his face along with a mask covering the lower half of his face.
Personality and interests
Collecting relics in caves and other generally dangerous places. He also enjoys selling them to people who care about the history behind them. He is however a loner though he can talk up a storm when approached.
History
His Dad taught him how to sword fight and hunt with a bow. When he was about 17 however he had gone alone on a hunting trip and came back and found his parents murdered. He pursued the killers and killed them all. He found his dad journal and found it was full of leads on mysterious relics. He found out everything he could about them and started collecting.
Favourite Sayings
"Well then."
"Sounds about right."
Relationships with Others in Warfall
Knows most of the shop keepers because he is always coming in selling stuff off
Equipment and Items
A longsword with a black hilt. A dark oak hunting bow. A short dagger. A satchel to put the relics.
---
This character is not owned by anyone. You can adopt them if you become a member of this game.
Character questions