Summary: Let's Keep the Fight Hearty, Keep it Strong
General Stavenge (NPC)
Owned by: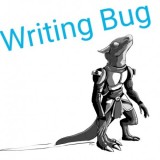 Writing Bug
Gender: Male
Age: Early Fifties
Group: Soldiers
Game: Village of Warfall
Race and Employment
Human
General of Warfall, in charge of the soldiers and Militia
Skills/Strengths
Both strong and wise, even for his age, he was still capable to fight in the war, and his strategic defensive and offensive planning skills have saved Warfall on countless occassions. He is relatable, helpful, and commanding. He will never back down, and always fights with strength and pride.
He also duel wields his weapons, and his preferred choices are axes and swords. He is also strongly resistant to cold.
Weaknesses/Phobias
Controlling, and aggressive at times, although he doesnt realize it at times. He is also weaker due to old age.
He has a phobia of large bodies of water, which causes him to steer clear of the lake. He also has a fear of bees.
Physical Appearance
He is a large, bulky man, around 6'3, and built like a bear. He has a wrinkled face, a thick blonde beard, and a weary look.
Personality and interests
Well Hearted, and cares a lot for his community. When he isn't working, he is often seen paying visits to the farmers, and the other people of the town. Although his goal is to strengthen bonds, it allows him to feel relevant. He also loves to tell tales of his younger days, and will drink a fair amount. He is a foodie, and loves to sample the different breads, meats, and confections that the different businesses provide.
History
Stavenge was born in the northern tundra, under the clan Gierdmonsson, and trained his youth fighting for the clans battles against orcs. Even though he was fond of his family, he still disagreed with their ideals of who they were fighting. His skill in weaponry however drew him towards travel, and this was where he began a new life. Dropping his original name Kraiss Gierdmonsson, and becoming Kraun Stavenge. He spent a couple years of his life as a mercenary, before enlisting with the Sarnian soldiers. Over the years, he climbed the ranks due to his skill and Wisdom, and when he was ranked general, he was given the task of taking charge of Warfalls military. After fighting in the war, he has since returned.
Favourite Sayings
"Couple more swings, and you have er down"
"I like the cold, its calming and punishing at the same time"
"Let's not talk about the past, but your future"
Relationships with Others in Warfall
He is renown in Warfall, both as a profound leader figure, and a caring communicator.
He is Starri and Yrsa's uncle, although they have never met eachother.
Equipment and Items
Axe
Sword
Steel Generals Armor
Pelts
Lucky Skull
Satchel with Scrolls, Ink, Quills, and other devices he can use to take notes and plan with. As well as some other less important devices.
---
This character is owned by: Writing Bug
Character questions
Recent Activity