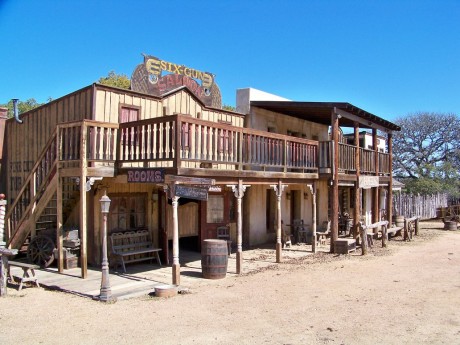 Description
Howdy pardner
The year is...ehh, who cares what the year is? Call it sometime after the Civil War and the turn of the century. It's the time of the cowboy and the gunfighter, of railroad and buffalo hunters, of Indian Wars and Colt Peacemakers.
The place is a booming little town by the name of Rattlesnake Gulch,Texas. The town used to be a community of holy-rollers seeking salvation from a corrupted world, but one day the whole bunch up and disappeared, leaving behind a nice church and a lot of farmhouses. As luck would have it, the railroad needed cheap land to develop and the missing people's relatives were only too happy to sell. Now you had railroad workers that needed to be fed and entertained. Cattle ranches sprung up and bars, plus houses of ill repute.
Rattlesnake Gulch has become a haven for cardsharps, prostitutes and other troublemakers. The original founders would be rolling in their graves, if they had any. Now the place seems to attract all sorts of misfits and strangers, people who wouldn't be welcome anywhere else. The sheriff only keeps the peace if he's paid enough money not to look the other way, everybody who wants respect packs a gun, and there's one shooting per week upon average.
The town's just not a nice place to live, but people keep arriving, driven by greed or fleeing the law or seeking something that can't be found elsewhere.
---
Story Posts
Ya reckon
May 19, 2019, 2:02pm by LadyPyra
Ruby was by a stream taking a dip to wash off some of the trail dust. She dries off as she puts her garments in the saddlebag. Time to ride into town as he often did. As ma always says it's ...
Showing 4 out of 10 posts
---
Post Summary
We're only able to show post summaries on games with 20 or more posts.
---