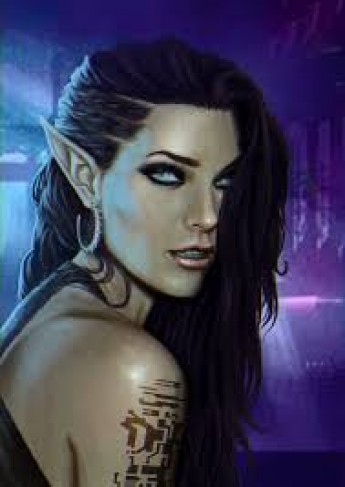 Description
Lets Dance in the Pale Red Shadowrun Moonlight
This game will be HomeBrew (Shadowrun 4th ED Core, & Augment, Aresnal, Companion Book) & d20 Shadowrun Core. I will use some things here or there from the Following d20 Systems.
D20 Modern, d20 Future, d20 cyberspace, d20 D&D, d20 CyberPunk. D20 Dune, d20 Ghost in the Shell, d20 Babylon 5, d20 Star Trek & Star Wars, d20 BattleStar Galitia, Pern/DragonLance, & may add any d20 game you want. It is A HomeBrew Shadowrun game with Star Gate, (u can travel to Time, anywhere in Space, any Deminson or game System Campaign). There is a Small Babylon fleet outside of Pluto. So we can expand in lots of Directions. We will do runs in Seatle, the Nations around Seattle, Call Free State, Axetex (Mexico), (Both Tirs,) England, Japan, Germany, Switzerland, Australia, & Various Deminsons. It will be high Level (Epic Game. You will acquire Powers and Lots of Money, Maybe some day owning a Small Business Service, oh what the hell, you may get 27% in a Corp
I am Also going to run a Game(outside of this, or maybe with this way)
Game Email: alernate_shadowrun@gmail.com I would like to post every 7 days and u can also do Downtime or question by email, & we may use a game chat System like TeamSpeak, Discord, maybe Sykpe?.
I can answer question, use the Game Email Above
---
Story Posts
How many we have to Start, charchters havnt been Posted yeu
Apr 20, 2019, 5:41am by CrazyMan
1. myself NPC/PC, 6 of them, Details later 2. Wife (Troll Combat Adept) & a Druid/Alchemist(@ characters. 3. My Son, not for Sure yet (2 characters) 4. Local Freind. 2 characters ...
I am ready to have Fun in Pale Red Moonlight
Apr 20, 2019, 5:07am by CrazyMan
GM Post Hellow Folks. I need all to tell me(even by email) what Shadowrun Books you do Have & what system that i Stated as d20mIssues. this is a High level Game. so besides making a Charc ...
Showing 2 out of 2 posts
---