Summary: He will hunt those that given up their humanity.
Micheal Von Deric
Owned by: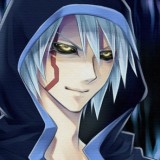 Enderslayer
Gender: Malw
Age: 23
Group: Analysis: H
Game: Dusk's Shadow
Race:
Human
Power/Skill
Skilled in sword fighting, hand to hand combat, hunting vampires, skilled marksman in revolvers and rifles.
Weakness/Fear
Is a normal human, so human weaknesses.
Fears becoming what he hunts
Physical Appearance
Blonde hair, reddish brown eyes, strong jaw, athletic body, the pic is his outfit.
Personality and interests
Calm, curious, impulsive, has a huge grudge against vamps. Sweet and caring to kids.
History
Micheal was a normal kid in a small village of Timadin, he lived with his farther and mother, helping them farm and hunt. When he was 13 vampires attacked his village, they kidnapped some kids and killed most of the adults, including Micheal's parents. He was saved by a group of S class hunters. One of the was Eric Von Deric, who adopted Micheal and raised him to be a good hunter. When Micheal was 19 Eric died to the Vampire lord Carter Drecima, Carter killed Eric without looking at him, Eric tried attacking at him face to face, only to have his heart ripped out. Micheal already losing all that he loved, he devoted himself in hunting vampires. Now he wanders around, hunting high ranked vampires.
Rank/Title
A class
Family/ Grudges/ Allies/ Nemesis.
Birth Family- Franks
Adopted family- Von Deric
----------------------------
Grudge- Carter Drecima
---
This character is owned by: Enderslayer
Character questions
Recent Activity
Mentioned in the post
Waking up
Jun 22, 2019, 1:58am
Mentioned in the post
Camp
Jun 21, 2019, 3:33pm
Mentioned in the post
Right place
Jun 12, 2019, 12:14pm
Mentioned in the post
Camp
Jun 12, 2019, 11:36am
Mentioned in the post
Fast
Jun 11, 2019, 8:52pm
Mentioned in the post
travel
Jun 11, 2019, 7:08pm