Summary: A family man that crushes castles.
Richard Castle
Owned by: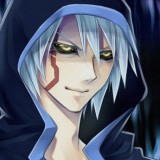 Enderslayer
Gender: Male
Age: 35
Group: Analysis: H
Game: Dusk's Shadow
Race:
Human
Power/Skill
Very strong, can take powerful hits, gets stronger the longer he is in a fight.
Weakness/Fear
He fears losing his family
Physical Appearance
the pic, 8'4
Personality and interests
Calm, caring, daring, likes a challenge, strong willed and a huge family person
History
Richard was born an orphan, he was never adopted so he made up his own life when he was 17. He became a blacksmith in the village of Dre wood, there he met his wife Wendy, the two became fast friends. When Richard was 20, the village was attacked by a troll, Richard was the first to jump into action, using his hammer he smashed the Troll's skull, and became the hero of the village. He married Wendy not long after that. The two had a son named Johnny. After his son was born, Richard decided to become a hunter so he could make the work a better place for his kids. When Johnny was five, Wendy and Richard had a daughter named Amy. Now 10 years later, Amy is 10, and Johnny is 15, and Richard is expecting another child on the way.
Rank/Title
S class
-------------
The Castle Crasher
Family/ Grudges/ Allies/ Nemesis.
Wendy-Wife
Son- Johnny
Daughter- Amy
---
This character is owned by: Enderslayer
Character questions
Recent Activity
Mentioned in the post
On the move
Jun 11, 2019, 12:40am
Mentioned in the post
Bait
Jun 10, 2019, 11:06pm
Mentioned in the post
Wanted
Jun 10, 2019, 10:48pm
Mentioned in the post
The Plan
Jun 10, 2019, 9:36pm
Mentioned in the post
Plan
Jun 10, 2019, 9:16pm
Mentioned in the post
Well
Jun 10, 2019, 5:23pm