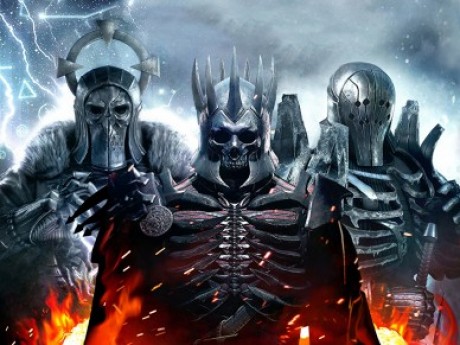 Description
With King Foltest dead, slain by the hand of a Witcher of the school of the Viper at the behest of Nilfgaard's Emperor, Temeria is no more. Nilfgaard has conquered much of the Northern Kingdoms creating much unrest amongst the Nordlings who despise the "Black Ones", who they see as merciless invaders.
In the Free City of Novigrad, the Church of the Eternal Fire continues its crusade against the supernatural with their unjust treatment of both Non-Humans and Mages alike, spreading their fanatical intolerance and superstitious views amongst the populace who now stand ready to cleanse any abnormality with the warmth of the Eternal Fire at the slightest provocation.
Meanwhile, the common-folk real from the ongoing war between the remnants of Temeria and the armies of Nilfgaard and rumors speak of fearsome ghostly warriors clad in armour as black as pitch who soar through the night skies upon spectral steeds followed my an all-consuming, endless winter as they pass.
---
Story Posts
OOC - Player Requests/Guidelines
May 26, 2019, 8:31am by ThewarriorDraganta
1. Please refrain for excessive swearing (mainly the F-word). 2. Please do not use Canon characters (if you REALLY want to then at least ask me first). 3. Although this RP is set around th ...
Showing 1 out of 1 posts
---
Game Information
Created by : ThewarriorDraganta
Category : Fantasy Adventure Mature
Number of characters :
Number of posts : 1
Created : May 26, 2019