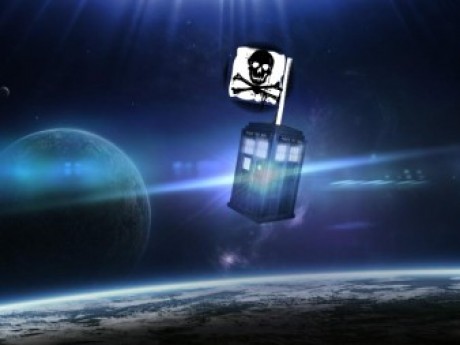 Description
Remember that evening?....Oh, you know the one I'm talking about. That one evening when you looked to the starry sky, glaring at the never-ending sea of stars, and you wondered at the mere marvel of the sight. But, unfortunately, after a few minutes--at best--you told yourself that you were just not meant to get there. Earth's air will be the only air you'll ever breath.
What if I told you that you were wrong? ...That the stars are only a blink away when you're with me.
Remember that other evening? ...C'mon, you know the one. That night when your imagination dared to cross one line of logic set long ago by society; time travel! You want to see what medieval times were like? Shake hands with a bird that went extinct? Or perhaps just go to a Beatles' concert when they were at their peak. No matter what way you went on about it inside your head, you thought about it; but again, only to be put to a halt by the limits set by your own current (lack of) technology.
Let's get to business, shall we?
An impossibly large-scaled invasion to Earth had taken place; not just at your own time, but at all times, literally. War-ships filled with violent invaders consisting of aliens and robotics alike seek to vanquish the troublesome little blue orb you live on at all costs, and somehow managed to duplicate the attack force and send it coming at every point in time of Earth's existence, to make sure there will be no survivors. Not then, not now, and not ever....I need a team of the most capable, trustworthy humans in order to seek a certain set of devices, powerful enough to put a stop to this invasion fiasco. Are you in?
((If you are interested in this game, would you be so kind as to take a gander at the game information, please? Thank you!))
---
Story Posts
No pressure!
Mar 4, 2020, 12:23pm by Drake64
"Vivienne, my dear! I would welcome the company," Krueger said, removing his fedora and bowing. "Lets go!" With the two women in tow, he took off down the street. As he ran, he remotely ...
Showing 4 out of 127 posts
---
Post Summary
| | Jan | Feb | Mar | Apr | May | Jun | Jul | Aug | Sep | Oct | Nov | Dec |
| --- | --- | --- | --- | --- | --- | --- | --- | --- | --- | --- | --- | --- |
| 2019 | | | | | | 37 | 19 | 7 | 6 | 5 | 17 | 10 |
| 2020 | 18 | 6 | 2 | | | | | | | | | |
---