Summary: Fear the dark, mortals..
The Vashta Nerada
Owned by: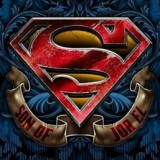 TheHeroUp
Gender: N/A
Age: Unonown
Group: Bad Guys
Game: Across the Stars
Race and Nationality
Vashta Nerada, as a whole, is a a race.
Skills
The Vashta Nerada move through the shadows since their biology doesn't allow them to be touched by the light, which would cause their demise momentarily.
While usually not an aggressive race, upon being threatened, the Vashta Nerada can kill their pray instantly upon the slightest touch, even if there are clothes between the skin.
Reputation
Being a very rare breed that doesn't show up during any daytime, their reputation is slim to none existent.
Physical Appearance
They prefer to appear as humanoid skeletons to be as intemedating as they can even when not attacking, and they conceal themselves inside astronauts space suits to avoid taking in deceases.
Personality and interests
As far as one could tell, they live on primal instinct only.
History
N/A
Weaknesses
The sun, any kind of non-narural light as well.
---
This character is owned by: TheHeroUp
Character questions
Recent Activity
Updated character profile
Dec 27, 2019, 6:45pm
Mentioned in the post
Running
Jun 20, 2019, 3:29pm
Mentioned in the post
Fire
Jun 19, 2019, 1:57pm
Mentioned in the post
The dark
Jun 18, 2019, 3:59pm
Mentioned in the post
The Light
Jun 17, 2019, 10:58am
Mentioned in the post
Flashlight
Jun 17, 2019, 2:36am
Mentioned in the post
The Lake
Jun 16, 2019, 1:32pm