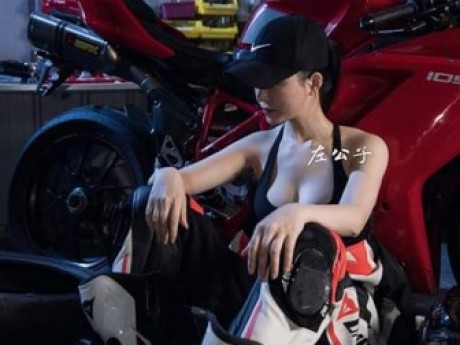 Summary: The brave dont live forever, The cautious don't live at all ...
Athena Hon a.k.a. Twix
Owned by: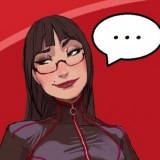 D2wintr
Gender: Female
Age: 17
Group: Racer
Game: Paradise City : Underground
General Appearance
An attractive girl of mixed asian decent and striking features. Athena stands roughly 5' with bright blue eyes and an appealingly full figure.
When not confined to the pre-approved school uniform of the day. Athena tends to sport a stylish protective skin suit and synthetic leather bikers jacket sporting her racer colors.
Personality/Interests/Motivations
An accident in her early years has saddled Athena with a rather sizable debt that she knows she doesn't have the head nor the temperment to work off in a life in service of the oppressive Corporate bureaucracy of her homeworld.
Athena however has no intention of simply living a lie and dying as just another wage-slave living day-to-day doing nothing but breathing recycled air. Athena has dreams of a life better than this and works to make that life someday possible.
Occupation/Rank/Title
University Student,
Part time Mechanic,
Rigger & Racer.
Other occasional dirty deeds.
Character Bio
The oldest daughter of Kyle and Anna Lee Hon. Athena's father was once a Driver and Private security guard for a ranking Corporate Exec and his wife A private nurse for a wealthy client.
The reality is that while they both had good paying jobs they were unprepared for the accident that resulted in the costly medical procedures that would insure their daughter a 'normal' life.
The end result was that their children have all but grown-up without them and that the parents remain 'seemingly' blissfully unaware of the dangerous lifestyle their oldest daughter had adopted to fight against the looming future reality of non-existence.
Athena took up racing at 15 and has been making both credits and a name for herself in the Underground racing scene ever since. The winnings she's aquired used to upgrade herself and her racing bike 'Diva'
Criminal Record
Athena has multiple Arrests on her record for reckless driving and endangerment.
Cyberware/Bioware/Enhancements
Bone Lacing "Titanium"
-
Wired Reflexes (Class 2)
-
Balance Augmentation (Standard)
-
Enhanced Musculature (Class 1)
-
Enhanced Vision " Low Light "
-
Corps Link
-
Drive Wire (Class 2)
-
Rigger Jack
-
Personal GPU
-
Bio Monitor
Equipment/Belongings
Diva II - Combat Racing Cycle.
Contacts/Family/Friends
Kyle Han -
Deseased
Anna Lynn Han-
**Unknown
Rachel Han -
**Unknown
Spouse -
Ming Li Han
Character Notes
Athena is a skilled racer and has a natural intuition when it comes to machines. She just needs to handle a machine for a short time to know how it feels and what it needs to perform the best that it can on the track or off.
---
This character is owned by: D2wintr
Character questions
Recent Activity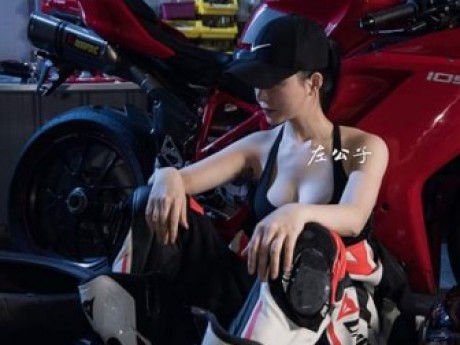 Updated character profile
Jul 23, 2019, 11:20am
Updated character profile
Jul 23, 2019, 11:17am
Updated character profile
Jul 14, 2019, 10:16am
Updated character profile
Jul 14, 2019, 10:14am
Updated character profile
Jun 27, 2019, 10:01pm
Updated character profile
Jun 27, 2019, 4:12pm
Updated character profile
Jun 19, 2019, 9:48am
Updated character profile
Jun 19, 2019, 9:33am
Updated character profile
Jun 19, 2019, 8:33am