Summary: You're not going to leave me, are you?
River Han
Owned by: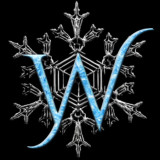 Winters
Gender: Female
Age: 10
Group: Keeper
Game: Soloman Scourge
Physical Appearance
River is a slim little Chinese girl with long black hair and dark eyes. She favors hip hop style clothes because not only is it comfortable,but her parents hate it.
Job
Student
Skill
River, being all of ten, has no real skill other than that of a normal ten-year-old. Her only REAL skill is an eidetic memory. Some stand out abilities are:
Roller Skating
Dancing (Hip Hop)
Multilingual (Mandarin and Cantonese)
Morse code
Inventory
Phone, Gameboy, Laptop, Nook, Rollerblades, luggage, and backpack
Personality
River is a genuine genius. Brilliant and precocious River is unexpectedly insecure and suffers from very low self-esteem living in the oppressive shadow of her painfully normal brother. She isn't used to compliments (she is used to being criticized constantly), being the center of anyone's attention or doing anything right. She is easily bowled over in a conversation and when chastised her instinct is to just accept it and shut down.
History
River is the second child of a VERY traditional Chinese couple. She was unexpected given they already had the "perfect" son. River was never treated badly or abused. Rather she lived with the constant reminder she was not nearly as amazing as her big brother. She watched with envy as her parent fawned over his every achievement and her's was simple 'okay'. It was soon after River started to rebel in her own way mainly by taking an interest in things her Chinese parents did not want their children taking an interest in … basically anything non-academic. River found love in Hip Hop dancing and learning dangerous tricks on her rollerblades. Soon enough she had the attention of her parents, it wasn't positive but it was better than nothing.
---
This character is owned by: Winters
Character questions
Recent Activity
Updated character profile
Jul 6, 2019, 9:25pm
Updated character profile
Jun 28, 2019, 11:06pm