Summary: Can I fix it? Hell yeah I can
Devin Evans
Owned by: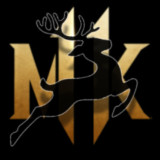 Blitzen
Gender: Female
Age: 19
Group: Scavenger
Game: Soloman Scourge
Physical Appearance
Devin is average to slender built, 5'6. She has long dirty blonde hair and brown eyes. Her most striking feature is her tattoos. She has a full sleeve on her left arm, and several on her right, as well as her face and body.
Job
Mechanic/Maintenance
Skill
Mechanically inclined, welding, can fix bikes, cars and works maintenance for a large hotel in Westchester. She can throw a punch and take a punch.
Inventory
A motorcycle (rat bike) V-Twin and a 70 Dodge Challenger (garaged) Zoom baby. Tools of the trade- wrenches, drills. Cell phone
Personality
From the Bronx, bitch
Devin is loyal to people who have proven themselves, standoffish to those who haven't.
History
Mechanically inclined at a young age, Devin grew up in a single parent household in the Bronx. A latch-key kid, at 8 a crush on an older teenage neighbor sparked her own interest in cars, She spent weekends, summers and countless hours working with her neighbor and his father in a garage they owned, and at 16 dropped out of high school to work their full time. When the garage fell on hard times and closed, Devin got a job at the hotel working maintenance. Her mother eventually transferred to a position in London, but Devin stayed on at the hotel, with the goal of owning her own repair shop in mind.
---
This character is owned by: Blitzen
Character questions
Recent Activity
Updated character profile
Jun 28, 2019, 11:25pm
Updated character profile
Jun 28, 2019, 11:08pm
Updated character profile
Jun 28, 2019, 11:07pm