Summary: I'm hell on wheels.
Santiago Ortez
Owned by: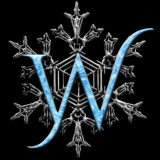 Winters
Gender: Male
Age: 17
Group: Scavenger
Game: Soloman Scourge
Physical Appearance
Nearly six foot Saint had probably one last growth spurt in him. He's still very boyish in the face he had dark eyes, black hair and olive colored skin. Like many ghetto boys, Saint had learned to weight lift so with effort had become fairly cut. Lastly, Saint had three dots arranged like a triangle on the web of his hand between his thumb and forefinger and his first gang tat.
Job
Student \ Car Thief
Skill
Breaking and Entering, Jacking/Chopping/Fixing Cars, knows how to use a pistol but way better with a crowbar, he is also good with his fists having gotten into many street brawls. Santiago can also dance and is bilingual (Spanish).
Inventory
Wallet, Phone, carjacking kit and an overnight bag
Personality
Santiago is a guy full of charm and bravado. He embodies the whole thief with a heart of gold. Even so he has an arrogant streak when it comes to working in his wheelhouse. Generally, he is a friendly guy but he still projects that gangster exterior and mentality. Because of this, he often upholds a 'protect your own let the rest burn' mindset.
History
Santiago was dropped off at his grandmother's as soon as his mother could unload him not having even bothered to name him. His father didn't even know he existed at the time. Santiago loved his grandmother was growing into a smart respectable boy under her kind, firm hand.
Santiago was nine when she suddenly died of a heart attack and was put through the meat grinder of the foster system … until his mother finally claimed him because he boosted her welfare check. After that, it was one long hellish ride, lots of moving from one bad neighborhood to bad neighborhood, strings of bad boyfriends, drugs and general neglect. So it was only natural Santiago fell into a bad crowd for both protection and the sense of family he was missing at home. Santiago found his calling boosting cars during his young teenage years and working at chop shops. He was eventually busted and sent to juvenile hall for a year. Given his mother didn't bother to show up at his hearings, trial or pick him up the courts tracked down his father who wasn't even in the US at the time. So his Uncle accepted custody of the young delinquent.
It was not an easy transition, the little gangster used to being on his own and not use to the rules normal teens had. Plus he didn't fit well in the squeaky clean predominantly white neighborhood he was now living. He made very little friends and ran away on multiple occasions.
---
This character is owned by: Winters
Character questions
Recent Activity
Updated character profile
Jun 28, 2019, 11:15pm
Updated character profile
Jun 28, 2019, 11:11pm
Updated character profile
Jun 28, 2019, 11:11pm