Summary: Cooking is a Science
Rodrigo (Rio) Ortez
Owned by: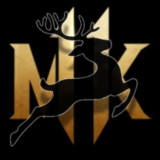 Blitzen
Gender: Male
Age: 33
Group: Keeper
Game: Soloman Scourge
Physical Appearance
Dark hair and eyes, and hates to be clean shaven because it makes him appear even younger than he already looks. He is 5'11 with an average build. He has a scar on his forearm from a tattoo removal
Job
He claims to be a cook, but he's also a geologist who studies fracking
Skill
Rio's background is in the sciences, and he makes a great Tika Masala. Cooking IS a science.
Inventory
Brains and a can opener, cell phone, luggage, clothes and cash
Personality
Friendly, care-giver, strong sense of loyalty to his family, protective over his nephew, even if his nephew doesn't want him to be. Will look out for other members of the group. Even in California, Rio wasn't really a fighter, and even to this day he'll try to talk his way out rather than fight. If push comes to shove though, if his family is in danger? He'll rage like a bull.
History
Rodrigo is the product of a second marriage, his father remarried a much younger woman, and neither were very prominent in his life, nor was his half-brother, but when his brother's estranged son, Santiago, started getting into trouble with gangs, Rio offered to take the high-risk youth to live with him in the sticks of Long Island.
Rio himself was in a gang for a brief time growing up in LA, but after the death of a friend, pushed himself to do well in school, earning a partial scholarship to USC, later transferring to the East Coast after nearly falling back to his old ways. At LIU, he studied forensic science, later double majoring with his passion- geology. ((PLAYER KNOWLEGE ONLY: Wanting to see more than just the west coast, he took an internship at Shorehaven Labs, eventually accepting a full time position there upon graduation, attending Long Island University to get his masters in biochemistry.))
---
This character is owned by: Blitzen
Character questions
Recent Activity
Updated character profile
Jun 28, 2019, 11:19pm
Updated character profile
Jun 28, 2019, 11:19pm