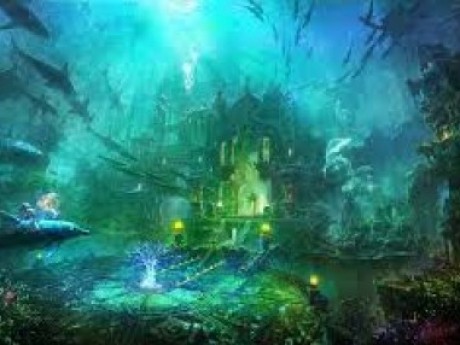 Description
Atlantis, the first great civilization of mankind, the king of Atlantis, Midas was blessed by Poseidon and was given The Trident, the city lived in harmony, that was until Midas's mage friend called Geran began his study on the ocean and it;s power, he told King Midas what he learned and with the power of the Trident, the ocean was his to command. Midas talked to Poseidon the night after that, the god told him the the mage was correct, and soon an army will come to attack the city, and to save the people Midas would have to call the great beast of the ocean, the Leviathan. When the day come, the king did as the god told him and Atlantis was swallowed by the ocean. The people of Atlantis were given the gift of water breathing. As timed pass the people of Atlantis grew in numbers, so they moved to the wide spread of the ocean, they evolved some becoming mermaids, some sirens, some sea creatures and some into sea monsters. Midas watched as his children were born and grow, Geran left to the Dark Deep, never heard of agian. Midas new he would return, until than he will wait.
---
Story Posts
Meeting place
Oct 16, 2019, 10:36pm by Enderslayer
Prince Allan changed into his traditional white and gold clothing after he cleaned himself. He sent a message sea horse to Charis. The fish showed up before Charis, it showed a letter that s ...
Showing 4 out of 11 posts
---
Post Summary
We're only able to show post summaries on games with 20 or more posts.
---
Game Information
Created by : Enderslayer
Category : Fantasy
Number of characters : 5
Number of posts : 11
Created : Jul 15, 2019
Moderators
Enderslayer
Members
There are 2 members in this game
Pending Members
There are no pending members in this game