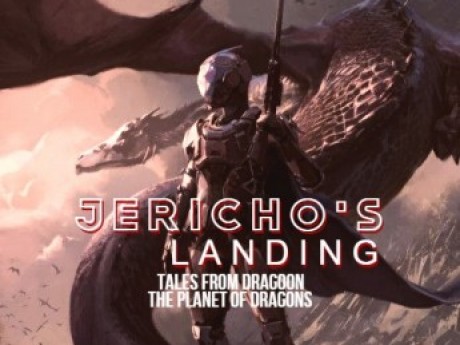 Description
The year is 2284, mankind spreads across the stars seeking new worlds to call their own.
Fifty-two years prior, an unmanned probe discovers MXC-589, a habitable world in the far reaches of the galaxy. The Central Systems Colonial Administration soon prepares a mission to MXC-589 to establish a colony.
Two years later the colony vessel "Jericho" is launched with over seven hundred colonists, scientists, and military personnel secured in stasis for the fifty-year-long faster-than-light journey to MXC-589.
The year is 2284. Jericho arrives at MXC-589 on April 19th, making planetfall at 0800 hours.
As per colonial tradition the first colony and official capital of the planet is named "Jericho's Landing."
The planet is eventually named "Dragoon" after the predatory creatures which resemble dragons of ancient Earth stories.
You are one of the first people to call Jericho's Landing, and Dragoon, home. Together with your fellow colonists you will explore and try to survive on this new world that will be yours and your descendants' home.
---
Story Posts
Project Grogan
Sep 15, 2019, 6:38pm by Winteroak
He stood in front of the council as they read through his proposal. Sigmund knew he needed the three to agree to it to have any chance to implement his project in the next few weeks. Jes ...
Showing 4 out of 48 posts
---
Post Summary
| | Jan | Feb | Mar | Apr | May | Jun | Jul | Aug | Sep | Oct | Nov | Dec |
| --- | --- | --- | --- | --- | --- | --- | --- | --- | --- | --- | --- | --- |
| 2019 | | | | | | | | 34 | 14 | | | |
---
Game Information
Created by : Avenuewriter
Category : Sci-Fi Adventure Mature
Number of characters : 13
Number of posts : 48
Created : Aug 17, 2019
Moderators
Avenuewriter
Members
There are 6 members in this game
Pending Members
There are no pending members in this game