Summary: The First of The Dragoon
Madison Rivers
Owned by: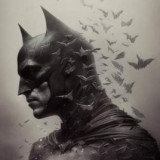 Avenuewriter
Gender: Female
Age: 29
Group: Dragoon
Game: Jericho's Landing
Planet of Origin
Earth (Born and raised on Luna)
Job/Skill/Specifications
Colonist
Former military
Rank/Title
Formerly a Lieutenant in the Central Systems' Military
Physical Appearance
A tall blonde woman with an athletic build. She has dark green scales which run along the sides of her face and certain patches of her body and her once brown eyes are now golden with reptilian aspects.
Personality and interests
Madison, often called "Maddie" by her friends, is somewhat reserved yet dedicated to those she cares about. She took this colonist job to escape from her past, and desires a fresh start.
She enjoys hiking and is often out exploring the terrain beyond Jericho's Landing by herself.
History
Born and raised on Luna City she grew up in a single-parent household with her father. Her mother left them when she was just three and the experience left her with some emotional scars. It also instilled in her a deep value for loyalty and integrity and as a young girl she swore to never put someone through the pain her mother put her and her father through.
Even then she was often a loner and very much felt ostracized by other kids in school. This all changed when she joined the military and found companions with her squad mates. She even developed a romantic relationship with another solider.
However during a mission this soldier died in her arms, an event which led to her soon leaving the military and trying to find her place in the universe, and finding no place within the Central Systems that made her feel at home.
When news of the Jericho mission came out, she felt this would be a great way to star her life over again. And since her father had passed away sometime before she joined the military, and had no other ties, she had no qualms with joining the colonists to start a new life on a new world.
Favourite Sayings
"I've got your back."
Player Notes
She often carries her old combat rifle everywhere she goes, mostly for protection whenever she's out hiking.
---
This character is owned by: Avenuewriter
Character questions
Recent Activity
Updated character profile
Oct 20, 2019, 7:21pm
Updated character profile
Oct 20, 2019, 7:20pm
Mentioned in the post
Fever
Sep 26, 2019, 3:19am
Mentioned in the post
noise
Sep 25, 2019, 10:41am