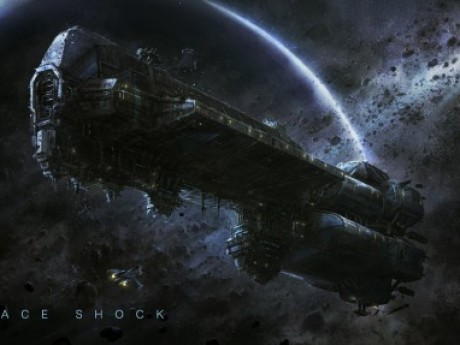 Description
In the distant void of space, far without the Bubble of Humanity, intrepid space traders have set out to find new systems, animals, races, empires, and, ultimately, their fortunes. They have set out from Sol and towards Sagittarius A. What will they find there? Will they reach the fabled farthest point from Earth?
Join the self-styled "exploro-trader" Dohler Bruce aboard the ITS Cornucopia, a dreadnought-sized starship built from an ancient Andromedan derelict. Spend most of your days battling to your wit's end against jury-rigged systems and cheap starship components, mercurial A.I., hyperspace sickness, and terrible boredom all while captained by a highly-intelligent but terribly aloof recluse.
Discover friendships, romance, new worlds, new life, and, most importantly, plentiful credits within the distant reaches of the Milky Way. Life will be hard, travel will be slow, and death will be all but certain, but the relationships you form aboard the Cornucopia will last you a lifetime, the stories you will be able to tell will fill a thousand history texts, and the amount of credits you make will be enough to buy your own slave race, with plenty extra left over for whips, chains, and rainbow-graph marble to build a million statues in your likeness.
Crew slots are limited, so sign up now!
(The Moirex HyperAdvert system does not condone slavery.)
---
Story Posts
OOC - Game Officially Over
Nov 14, 2019, 1:52pm by Thaen93
Please read! To anyone who reads this, I am one of the players. I control Corvo Donva. This game is abandoned by the moderator. As the only one who seems to be here, I officially decla ...
Showing 4 out of 120 posts
---
Post Summary
| | Jan | Feb | Mar | Apr | May | Jun | Jul | Aug | Sep | Oct | Nov | Dec |
| --- | --- | --- | --- | --- | --- | --- | --- | --- | --- | --- | --- | --- |
| 2019 | | | | | | | | 61 | 55 | 3 | 1 | |
---
Moderators
herosvsbandits
Members
There are 5 members in this game
Pending Members
There are no pending members in this game