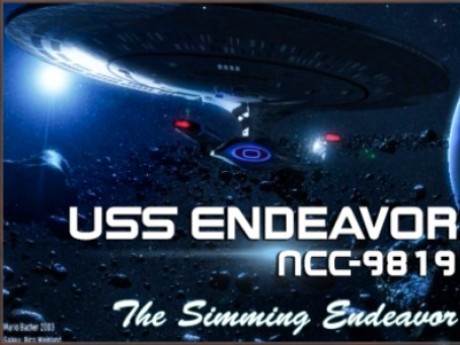 Description
This is the role play for The Simming Endeavor game show that is currently airing on the Ongoing Worlds blog.
http://www.ongoingworlds.com/blog/tag/the-simming-endeavor/
---
Story Posts
Epilogue - Starship Endeavour
Nov 22, 2019, 9:28am by Mavis
Captain Wendi Nablesse, the captain with the chocolate brown hair. It had all been a trick, it had all been a game. She had finally worked it all out. She looked at the Romulan standing next ...
Showing 4 out of 175 posts
---
Post Summary
| | Jan | Feb | Mar | Apr | May | Jun | Jul | Aug | Sep | Oct | Nov | Dec |
| --- | --- | --- | --- | --- | --- | --- | --- | --- | --- | --- | --- | --- |
| 2019 | | | | | | | | | 74 | 75 | 26 | |
---