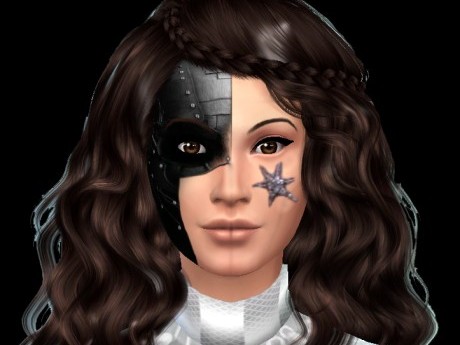 Summary: Assimilated by the Borg 26 yrs ago and rescued 15 yrs ago. Spent the next 15 years in Starfleet.
Eight of Eleven
Owned by:
SIXOFTWELVE
Gender: Female
Age: 26
Group: Contestant Characters
Game: USS Endeavor (NCC-9819)
Species
Borg
Origin Species: Almi [Human-like appearance, warp-capable race originating in the delta quadrant. Borg species designation 10034]
Job/Position
Intelligence officer
Rank
Lieutenant JG
Physical Appearance
Long wavey dark-brown hair
Brown eyes
Borg 'star' implant on right cheek
Remains of exoplating and ocular implant covering most of the left side of her face. Left eye is artificial, replacing the ocular implant that had been there.
History
Eight was assimilated, along with her family, at 10 years old on one of the Almi colonies within the delta quadrant. She was a drone aboard the cube that attacked the Federation during the Battle of Wolf 359 and was taken aboard the Section 34 ship, USS Legacy for experimental purposes. Her connection was severed from the Collective and she began to slowly regain her individuality. As she showed more signs of individuality, she was given Federation citizenship. She went to the Acadamy and then served aboard the Legacy before being sent to the Endeavour, a special task force set up because of the aftermath of Wolf 359.
Service Record
Acadamy Major - Intelligence. Specialized in programming, hacking and cryptography. Minor - Astrometrics
Promoted to Lt JG after six months service aboard the Legacy before being transferred to the Endeavour.
Family
Her family was assimilated, along with the rest of the colony. Both parents died aboard the exploding cube during Wolf 359. Other family may remain within the Collective.
Personality & Interests
Eight tends to be blunt and honest (a result of having lived so long within a Hive Mind). She is efficient and can come across as cold and unemotional but is loyal towards her friends and will do almost anything to protect those she cares for.
Strengths & Weaknesses
Strengths: Increased physical strength and above-average senses due to Borg implants. Eidetic memory due to neural processor and above-average processing speed due to cortical array.
Weaknesses: Poor social skills and difficulty understanding emotions. Requires 3hr regeneration period per day and thus needs a power source.
---
This character is owned by: SIXOFTWELVE
Character questions
Recent Activity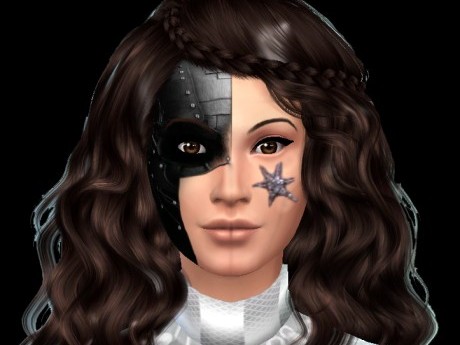 Mentioned in the post
Flicker...
Oct 7, 2019, 3:43am
Updated character profile
Sep 9, 2019, 9:12pm
Updated character profile
Sep 9, 2019, 2:58pm
Updated character profile
Sep 9, 2019, 2:21pm
Updated character profile
Sep 9, 2019, 12:26pm
Updated character profile
Sep 7, 2019, 11:17am
Updated character profile
Sep 3, 2019, 9:00am