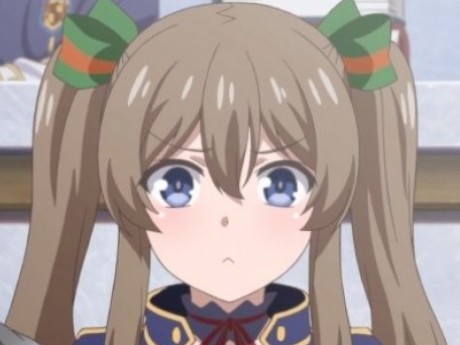 Summary: Commanding Officer
Captain Wendi Nablesse
Owned by: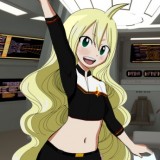 Mavis
Gender: Female
Age: 32
Group: Contestant Characters
Game: USS Endeavor (NCC-9819)
Species
Human
Job/Position
Commanding Officer
Rank
Captain
Physical Appearance
Wendi is short for her age, but she is also young looking and full of youth. She has long brown hair tied up with ribbons, and bright blue eyes. She has a light build and loves to wear skirted uniforms rather than trousers. She always attempts to look smart.
History
Wendi was always part of Starfleet, being born on a Starship, more specifically the USS Colarado. She grew up on a starship, with her parents being engineering officers. She always wanted to follow in their footsteps ever since she was a young girl.
At age eighteen, she entered into Starfleet Academy as a junior engineer and trained for the next four years. She graduated four years in the top 15% of her class, and was snapped up quickly as an ensign by the Captain of the USS Hokkaido. There she spent the next two years as an Ensign Engineering Officer. She soon made Lieutenant JG at age twenty four. She spent the next three years on the Hokkaido completing its five year tour before returning back to Earth for reassignment.
She was shocked to learn that her transfer was going to be aboard the USS Dallas, but this time as the ships new Chief Engineering Officer. She served on the Dallas, an Excelsior Class Starship for two years. However the ship was attacked in a skirmish between the ship and a Klingon vessel. This resulted in many of the bridge staff being killed. Wendi showed initiative and took command of the Dallas when both the Commanding and Executive Officer's were killed. The second officer at the time had been badly injured.
Her quick thinking saved the ship, and the Dallas eventually limped back home after fighting off the Klingon ship. It was later revealed that the Klingon ship had belonged to a rogue faction and was later destroyed by the Imperial Klingon Navy. With the Dallas's command crew killed, the Second Officer was promoted into the center chair.
Wendi found herself promoted as well, this time to the rank of Lieutenant Commander and as the ships new Executive Officer. She served until recently on the Dallas as the ships Executive Officer. However she was fast tracked by Starfleet Command for the center chair herself.
When the USS Endeavour, a Galaxy Class needed a new Captain. Wendi was aksed if she wanted it, another opporunity like this wouldn't come again for a long time. She eventually accepted and was promoted two ranks to that of Captain to take over command of the Endeavour.
Service Record
Starfleet Academy - 4 Years, Cadet. - Engineering Course
USS Hokkaido - 2 Years, Ensign - Junior Engineering Officer
USS Hokkaido - 3 Years, Lieutenant JG - Engineering Officer
USS Dallas - 2 Years, Lieutenant - Chief Engineering Officer
USS Dallas - 3 Years, Lieuenant Commander - Executive Officer
USS Endeavour - ????, Captain - Commanding Officer
---
This character is owned by: Mavis
Character questions
Recent Activity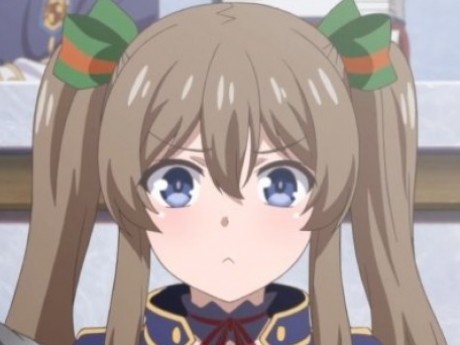 Updated character profile
Sep 8, 2019, 7:30pm
Updated character profile
Sep 8, 2019, 7:18pm
Updated character profile
Sep 7, 2019, 11:16am
Updated character profile
Sep 3, 2019, 10:52am