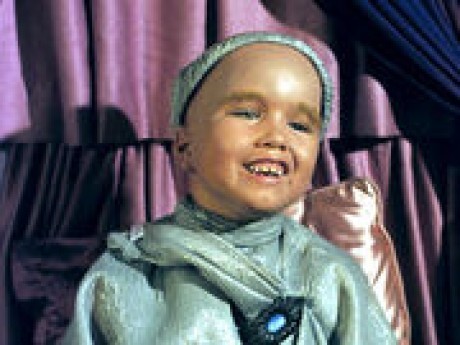 Summary: Banished from the East India Society by his twin brother Balok, he now tends bar in the Ladys Grace.
Bolak Linnik
Owned by: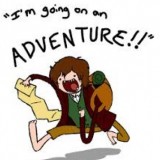 Largehobbit
Gender: Male
Age: 33
Group: Contestant Characters
Game: USS Endeavor (NCC-9819)
Species
Human of dwarfish stature
Job/Position
Proprietor and barkeep of the Ladys Grace, a public bar and house of ill repute built overlooking the Greenwich Docklands.
Rank
Civilian
Physical Appearance
Bolak is a quirky little fellow with a quick smile and an infectious laugh. He's around four feet tall with a bald head and bushy ginger eyebrows. He generally wears the traditional blue of the East India Company.
History
Of Polish heritage Bolak was once a powerful and well respected partner in the East India trading company prior to the East India Stock Dividend Redemption Act 1873 and the disestablishment of the once proud business. The East India Company remains now as a society of rich and powerful partners who's interests are shrouded in mystery.
His brother is the commander of the East India Flag Ship, the Fessarius and highly influential in the diminished power of the society. For reasons know only to the two brothers, Bolak was disgraced and thrown out of the Society and so he came to London as a banished refugee. Over the years he sought various ways of building up his wealth and reputation once more and perhaps one day returning to his rightful place at his brothers side.
Service Record
As a civilian in 19th Century London Bolak has no service record
Family
Bolak has a twin brother Balok. His brother Balok negotiated lucrative trade deals with numerous governments such as the Great Britain, the French and Germans.
Bolak and Balok are not on speaking terms.
Personality & Interests
Bolak is outgoing and friendly. He is quick to listen and slow to judge and tries to find the silver lining in every cloud.
He is partial to a bottle of Tranya the native drink of his people and is an avid collector of adventure stories from around the universe.
Strengths & Weaknesses
Pours a mean synth ale
Highly intelligent
A master of deception
Diminutive and weak
Gets mistaken for a child
On occasion drinks too much Tranya and disgraces himself (usually when missing home).
---
This character is owned by: Largehobbit
Character questions
Recent Activity
Mentioned in the post
Nocturne
Oct 14, 2019, 7:42pm
Updated character profile
Oct 14, 2019, 4:43am
Mentioned in the post
Westeros
Oct 7, 2019, 8:54pm
Updated character profile
Sep 8, 2019, 6:14pm
Updated character profile
Sep 7, 2019, 11:15am
Updated character profile
Sep 4, 2019, 4:00am
Updated character profile
Sep 4, 2019, 3:59am