Summary: He's lived his life in fear, but now, he's ready to do something about it.
Adam Wayne
Owned by: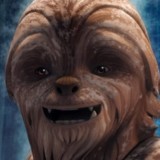 Graytex
Gender: M
Age: 21
Group: The Resistance
Game: DC: War for Tomorrow
Parents
Bruce Wayne
Diana Prince
Powers/Skills
Due to his mother Adam posses...
• Superhuman Strength and Durability.
• Flight
• He has incredible fighting prowess and stealth tactics.
Appearance
6'2. Black Hair, Athletic Build. Brown Eyes from his Mother.
Personality
Adam is isolated, blunt, and brass. Not the best categories for a leader.
History
Before... everything, he had a pretty great life. I mean, imagine it. Batman as your dad, Wonder Woman as your mom. They were a pretty happy family, Adam even became the 5th "Robin". But after they died, Adam hid who his parents truly are his entire life. He has slept from abandoned building to abandoned building. Stolen food whenever he could. Living on the streets, hiding from Luthor's power. On his 16th birthday, he discovered his latent powers from his mother. With his newfound powers, he started looking for other people like him. People willing to fight.
Codename
Olympio
---
This character is owned by: Graytex
Character questions
Recent Activity
Mentioned in the post
Aftermath
Apr 6, 2020, 12:40pm
Updated character profile
Feb 9, 2020, 12:07pm
Updated character profile
Feb 9, 2020, 11:32am
Updated character profile
Nov 10, 2019, 11:54pm
Updated character profile
Nov 10, 2019, 11:51pm
Mentioned in the post
Seeds
Nov 7, 2019, 3:11pm
Updated character profile
Oct 23, 2019, 6:42pm
Updated character profile
Oct 23, 2019, 6:41pm
Updated character profile
Sep 4, 2019, 5:01pm
Updated character profile
Sep 2, 2019, 1:06pm
Updated character profile
Sep 2, 2019, 12:50pm
Updated character profile
Sep 2, 2019, 12:48pm