Deleted character
This is an old character & has been deleted.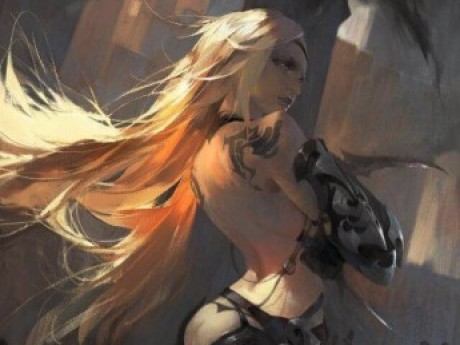 Summary: Seductive Dark Elven Companion
Cyndel Blackfar
Owned by: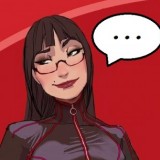 D2wintr
Gender: Female
Age: 22 / 238
Group: Wizards & Warlocks
Game: Dungeons Deep & Dark
Real World Name / Occupation
Catherine Worth
- Collage Student ( Poli-Sci, Psychology, Sociology )
- Tech Support & Bartender (Part Time)
Loyalty
Herself and Perhaps her friends.
Race and Subgroup
Elf, Dark
Physical Appearance
A seductive and well endowed female of dark elven decent with a taste for the Dark and Gothic in both style and dress.
Cyndel is of elven woman of petite build off set by ample curves and crowned with a maine of long hair as white as virgin snow and cold grey eyes that glow a sinister crimson in the dark.
Personality and Interests
Cyndel's has alway been one to linger the shadows of her more flamboyant companions. Content it seems to play arm candy or side kick rather than assume the role of hero herself.
Not really interested in the hack and slash lifestyle of your typical adventurer Cyndel finds enjoyment in traveling through the game worlds story and settings to see what can be seen. Cyndel's truest desire is to explore and discover and if using charm and sexual favors to get what she wants is required, so be it.
Brief History
Cyndel has always been considered by most to be big into role-playing given she tends not to share much about her real world self with anyone in game.
As to be expected though where few details exist someone will make shit up.
Most already suspect that Cyndel's a college student who has a part time job working for Giant Games " The Creators of Dungeons Deep and Dark " doing tech support.
Some have even speculated that she comes from an abusive home or from a strict religious family life which seems to have not only influenced her characters rather bold fashion choices but also her origin as a Dark Elf who has rebelled against her races oppressive social and religious hierarchy.
In game Cyndel is best known to play at being arm candy and sexy sidekick to your typical Alpha Male hero types found in game and often acts as a parties #2 spellcaster. She not known for her sense of group loyalty however and is well known to seek out other groups when she gets bored or when the mood strikes her.
This said she is known to be a loyal friend once friendship is earned, and has been known to go a good distance out of her way to provide aid when its called for.
Favourite Sayings
"Are you sure this is a good idea?"
"I have a spell for that."
"When in doubt, Hit it with the sword ... Still not sure, Hit it again."
Magic & Artifacts
( Cyndel has earned 5 Rings within her Order. )
1st Ring of Spell Storing,
2nd Ring of Mastery
3rd Ring of Charms
4th Ring of Shadowy Defense
5th Ring of Spiders Favor
(Cyndel wields a pair of magical silver-steel dueling daggers named Spider and Venom.)
Character Notes
Class & Level Breakdown
* Players Max at 100 Levels
Elf 5/5
Dark Elf 10/10
Spellcaster 15/20
Mage Order of Rings 10/20
Artifice 5/20
*Cyndel belongs to a class of specialized Wizards that are dedicated to the use and creation of Magical Rings and can wear and use more then the standard two at a time. A drawback is that the traditional wands, staves, and rods are useless to her.
**Dark Elves are considered a Monster Class gaining all the advantages and disadvantage of that class.
---
This character is owned by: D2wintr
Character questions
Recent Activity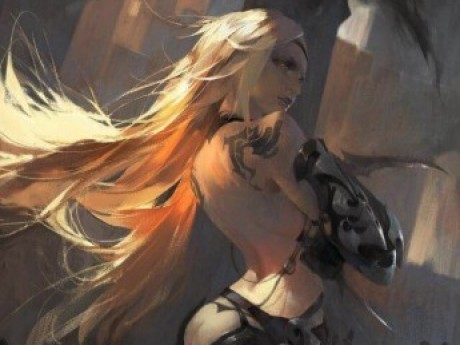 Mentioned in the post
Horsing
Jun 16, 2020, 8:55pm
Updated character profile
Nov 4, 2019, 12:16pm
Updated character profile
Nov 2, 2019, 10:28pm
Updated character profile
Oct 29, 2019, 7:03am
Updated character profile
Oct 29, 2019, 7:01am
Updated character profile
Oct 27, 2019, 3:34am
Updated character profile
Oct 26, 2019, 8:07pm
Updated character profile
Oct 24, 2019, 7:10pm
Updated character profile
Oct 24, 2019, 7:08pm
Updated character profile
Oct 24, 2019, 7:07pm
Updated character profile
Oct 24, 2019, 7:06pm
Updated character profile
Oct 24, 2019, 6:55pm
Updated character profile
Sep 30, 2019, 8:11pm
Updated character profile
Sep 30, 2019, 8:36am
Updated character profile
Sep 30, 2019, 8:33am
Updated character profile
Sep 30, 2019, 8:28am
Updated character profile
Sep 30, 2019, 8:19am
Updated character profile
Sep 30, 2019, 8:05am
Updated character profile
Sep 30, 2019, 7:34am
Updated character profile
Sep 30, 2019, 7:31am
Updated character profile
Sep 29, 2019, 7:38am
Updated character profile
Sep 29, 2019, 7:28am
Updated character profile
Sep 29, 2019, 7:28am
Updated character profile
Sep 29, 2019, 7:27am
Updated character profile
Sep 26, 2019, 11:06am
Updated character profile
Sep 26, 2019, 11:03am
Updated character profile
Sep 26, 2019, 10:48am
Updated character profile
Sep 26, 2019, 10:26am
Updated character profile
Sep 26, 2019, 7:19am
Updated character profile
Sep 26, 2019, 7:17am