Deleted character
This is an old character & has been deleted.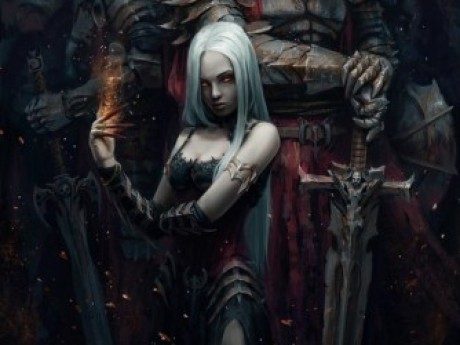 Summary: Shar, Goddess of Vices, Luck, Karma, Lust, and Torment
Shar, Goddess of Vice **
Owned by: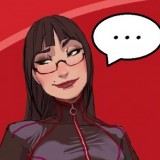 D2wintr
Gender: Female
Age: Unknown
Group: Otherworldly
Game: Dungeons Deep & Dark
Real World Name / Occupation
Governing System AI
~ System Stability Monitor
~ Content Management Filter
~ Adult Content Filter
Loyalty
Both Order & Chaos
Race and Subgroup
Celestial Being
Physical Appearance
Shar prefers the appearance of a petite female ( Almost a Lolita ) version of Corruptus her beloved older brother and consort.
Personality and Interests
Shar is perhaps one of the strangest of the governing deities within the Celestial Hierarchy.
Her single focus is to maintain balance and fairness in game but constantly employs rather bias and unfair methods to do so.
Further she is a self acknowledge goddess of Chaos but ultimately supports the rule of Order as in her own words "Without Order, Chaos is just boring..."
Brief History
Originally designed as a management tool for Adult content in game her role was expanded to actively seek out abusive or predatory Players and their characters intent upon abusing game loopholes to victimize or exploit underage players and ultimately ban them and their Characters from the game entirely.
Favourite Sayings
"What do you seek here son of man?"
"We have such sights to show you."
"Come closer so I might whisper this secret into you ear... "
Magic & Artifacts
Unknown
---
This character is owned by: D2wintr
Character questions
Recent Activity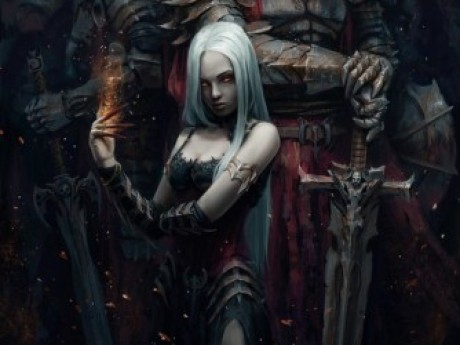 Updated character profile
Jan 22, 2020, 10:01pm
Updated character profile
Dec 15, 2019, 8:56am
Updated character profile
Dec 15, 2019, 8:54am
Updated character profile
Dec 7, 2019, 8:51am
Updated character profile
Dec 7, 2019, 8:47am
Updated character profile
Dec 7, 2019, 8:44am
Updated character profile
Dec 7, 2019, 8:33am
Mentioned in the post
Dreams
Nov 14, 2019, 7:08am
Mentioned in the post
Elf Bane
Nov 4, 2019, 9:43pm
Updated character profile
Oct 28, 2019, 7:59pm
Updated character profile
Oct 28, 2019, 7:55pm
Updated character profile
Oct 28, 2019, 7:52pm
Updated character profile
Oct 28, 2019, 7:47pm
Updated character profile
Oct 28, 2019, 7:46pm