Deleted character
This is an old character & has been deleted.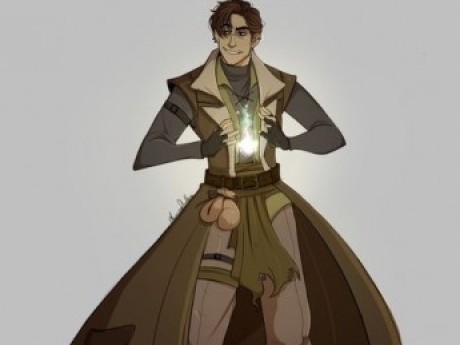 Summary: The Strong may appear to be the Weak .
Mortem Byless
Owned by: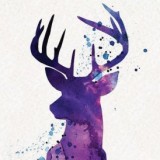 TheLostPerson
Gender: Male
Age: [RL] 19/ [IG] Account:7 Years , Characters Age:38
Group: Otherworldly
Game: Dungeons Deep & Dark
Real World Name / Occupation
Adam Clergan / None [ College ]
Loyalty
Party?[Might edit later]
Race and Subgroup
Race: Human
Subgroup(s)
Nercomancer, Sage, Enchanter
Physical Appearance
Mortem is 6'4. He has black hair and grey eyes and has earrings which are named "Earrings of Familiar". His attire is a brown leather shroud without the top half instead connected to his brown jacket. Mortem wears a grey shirt underneath it and has black pants that are stitched together.
Personality and Interests
Mortem was one to be on the front lines attacking and debuffing his opponents. He's very flirty to girls and charming when he wants to be. He's not quick to make a joke or get the clever jokes about himself that others make. He's very confident and takes pride in his magic and wants things to be perfect. One thing that he loves to do is dabble in art and practice his enchanting on items.
Brief History
Mortem was inspired by a character from an anime that Adam had watched. He had wanted him to be the opposite of what he was but he did put some traits into him. The Elder Tales had piqued his interest because of his friends so he had tried it out and he was very interested in it from the start.
Adam had a normal life. Aside from his parent's bickering about money and taxes. His mother was a real estate agent while his father was a Computer programmer who worked for the company that produced Elder Tales. He never really knew what his father did and didn't really play Elder Tales until his friends starting playing it and so he started to but was inspired to make his character as well. He didn't know his parents well that because they were either asleep or working, or preparing for breakfast or dinner. He spent most of his time either playing Elder Tales or doing homework.
Favourite Sayings
"Hell is empty and all the devils are here."
"What?"
"Hey, it's time to stop this madness!"
Magic & Artifacts
Earring of Familiar: Summons Imp for Magic Assistance
Aphonis's Dagger: This dagger is buffed with a physical de-buff [ -1.5x on a person for a successful strike. Doesn't stack the de-buff]
Necromancy
Enchanting Magic [ De-buffs and Buffs ]
Character Notes
Class / Level
Spellcaster 27/50
Human 0/0
10/20 Necromancer
6/20 Sage
10/20 Enchanter
[Will evolve when max is reached]
-Note : Current Buffs on Items are weak
---
This character is owned by: TheLostPerson
Character questions
Recent Activity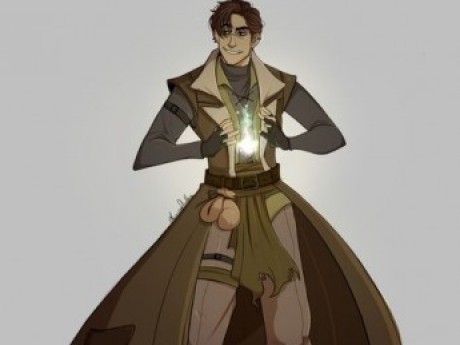 Updated character profile
Nov 29, 2019, 11:28pm
Updated character profile
Nov 21, 2019, 9:36pm
Updated character profile
Nov 11, 2019, 12:09am
Updated character profile
Nov 11, 2019, 12:02am
Updated character profile
Nov 10, 2019, 11:43pm
Updated character profile
Nov 10, 2019, 11:32pm
Updated character profile
Nov 10, 2019, 11:29pm
Updated character profile
Nov 10, 2019, 11:08pm
Updated character profile
Nov 10, 2019, 9:34pm
Updated character profile
Nov 10, 2019, 6:52pm