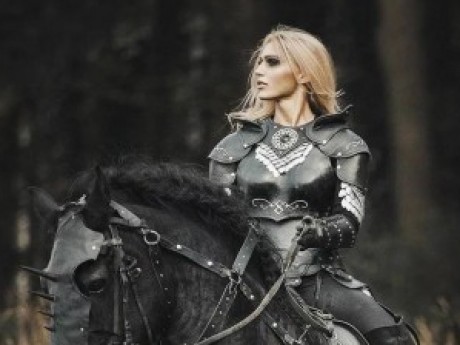 Summary: Black Knight and Daughter of Vader
Morganna De'Lyons
Owned by: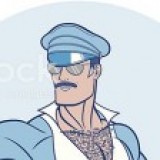 Drake64
Gender: Female
Age: 20
Group: Knights & Warriors
Game: Dungeons Deep & Dark
Real World Name / Occupation
Unknown
Loyalty
To her Name, her Family, and her Honor.
Race and Subgroup
Half-elf / Half-undead
Physical Appearance
An unnaturally attractive woman with long gold hair, dark eyes, and an uncommonly pale complexion.
Most often observed in char black plate armor.
Personality and Interests
Morganna is an adventurer by all accounts and not really one for remaining in any one place for too terribly long.
After a hard days work, she enjoys a good drink and a good fight. But true to her undead heritage, Morganna has a fiendish streak. One of her most cherished pastimes is torturing those too cowardly to die in battle against her.
Morganna's truest desire is to do her father proud and prove herself an heir to his legacy.
Brief History
Lady Morganna is the product of an unlikely relationship between an elven necrophiliac and a Dread Knight. From nearly the moment of her birth, she's trained in the ways of swordplay and knighthood in the hopes of someday living up to her father's example. After Vader's second death (re-death?) she mostly withdrew from the world. Here and there, rumors have persisted of a gold-haired psycho-bitch (player slang), slaying the hell out of entire armies (again, player slang). But rumors are just that, rumors.
Favourite Sayings
"I have no interest in your words, coward. Draw your sword or die where you stand..."
"Do you seek to test my resolve?"
"I always hurt those I care about... ...it brings me pleasure."
Magic & Artifacts
Over the course of her adventures, Morganna has aquired a number of magical or enchanted artifacts
■ Elven Mail Armor of the Night
■ +1 Boots
■ Enchanted Blade - 'Nightfall'
■ Greyskull Ring - a family heirloom, which grants +5 strength and +12 endurance.
As a half elf / half undead, she gains some benefits from both races:
■ Perfect night vision
■ Immunity to most sleep spells
■ Death magic refills her HP rather than drains it
■ Increased stamina
■ Increased charisma
■ Stunning beauty - Additional dialog options, plus some characters will not want to fight her
Character Notes
Having reached complete physical maturity, Morganna will not grow any older and is in effect Immortal and cannot die of natural causes.
---
This character is owned by: Drake64
Character questions
Recent Activity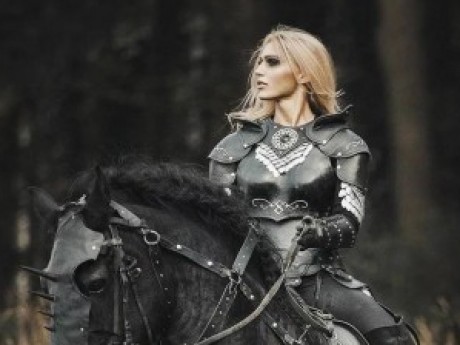 Updated character profile
Aug 31, 2020, 6:17pm
Updated character profile
Aug 9, 2020, 9:38am
Updated character profile
Aug 9, 2020, 9:29am
Updated character profile
Aug 9, 2020, 9:19am
Updated character profile
Aug 9, 2020, 9:12am
Updated character profile
Aug 9, 2020, 8:53am
Updated character profile
Jun 30, 2020, 1:30am
Updated character profile
Jun 30, 2020, 1:30am
Updated character profile
Jun 8, 2020, 2:47pm
Updated character profile
Jun 8, 2020, 12:25pm
Updated character profile
Jun 8, 2020, 12:24pm
Updated character profile
Mar 31, 2020, 10:42am
Updated character profile
Mar 31, 2020, 10:40am
Updated character profile
Mar 31, 2020, 10:36am
Updated character profile
Mar 31, 2020, 10:16am
Updated character profile
Mar 31, 2020, 10:08am
Updated character profile
Mar 31, 2020, 9:56am
Updated character profile
Mar 31, 2020, 9:48am
Updated character profile
Mar 31, 2020, 9:40am
Updated character profile
Mar 31, 2020, 9:36am
Updated character profile
Mar 31, 2020, 9:32am
Updated character profile
Mar 28, 2020, 9:28pm
Updated character profile
Mar 24, 2020, 12:29pm
Updated character profile
Jan 23, 2020, 9:56am
Updated character profile
Jan 23, 2020, 9:51am
Updated character profile
Jan 22, 2020, 9:41pm
Updated character profile
Nov 28, 2019, 10:15pm
Updated character profile
Nov 28, 2019, 9:18pm