Deleted character
This is an old character & has been deleted.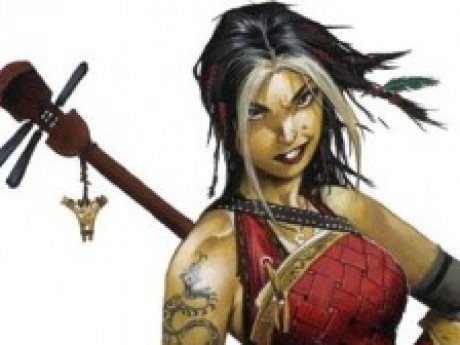 Summary: Easy to like - Hard to love
Niko
Owned by: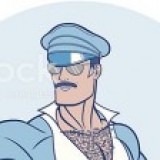 Drake64
Gender: Female
Age: 19
Group: Dead/Inactive/Retired
Game: Dungeons Deep & Dark
Real World Name / Occupation
Niko Martin
"I sell TVs at Best Buy"
Loyalty
Everyone!
Race and Subgroup
Human Asian Bard
Physical Appearance
5'2"
Skinny
Long black hair
Totally flat chested (she was looking for the option to adjust this when the 'update' happened)
Personality and Interests
Honest, talkative, smart assed
Brief History
Niko joined DDD to escape the notoriety and glory of her retail job. She's a wisecracking, ass kicking, tune playin' Bard. Unfortunately, when the 'update' happened, she was in the middle of adjust some of her appearance stats and was trapped in the game as an A-cup!
She soon joined a guild to try and find a way out of the game. It was decided that winning the game was only way out. And how do you win the game? Level up like no tomorrow. Unfortunately, a tip from another guild led them to bite off more than they could chew. Now everyone's dead and she's alone.
Favourite Sayings
"Let's sing a song!"
"So ya like tentacles, do ya?"
Magic & Artifacts
Magic:
●Various Bardic Songs, including:
■Battlefield Inspiration - Provides various buffs to team mates
■Lullaby - In combat, causes enemies to become exhausted and loose the will to fight. Out of combat, causes allies and neutrals to shut the hell up and go to sleep.
■Gastritic Implosion - Causes mild stomach discomfort
●Cure wounds - Minor healing magic
●Words that Wound - If an attack is made, following a wise crack or a pun, Bard can substitute Charisma for Strength value.
Artifacts:
●Enchanted Keytar
●+1 Arming Sword
●Breastplate of Niko - It's just an ordinarily breastplate, shaped to make her look moderately well endowed
●Amulet of +5 Charisma
Character Notes
Niko's hard not to like. But thanks to some of her proclivities, she might be hard to love.
---
This character is owned by: Drake64
Character questions
Recent Activity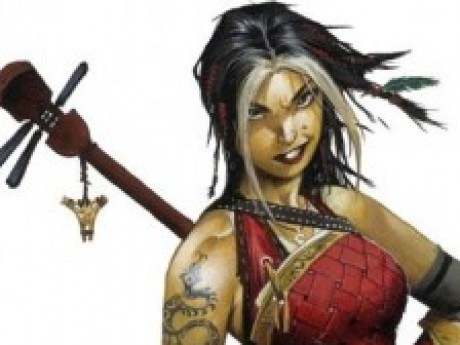 Updated character profile
Mar 25, 2020, 12:56pm
Updated character profile
Mar 25, 2020, 12:43pm
Mentioned in the post
Weboot
Mar 24, 2020, 7:48pm
Updated character profile
Jan 30, 2020, 1:03pm
Updated character profile
Dec 19, 2019, 6:39am
Updated character profile
Dec 17, 2019, 11:26am
Updated character profile
Dec 15, 2019, 12:27pm
Updated character profile
Dec 3, 2019, 7:33pm
Updated character profile
Dec 3, 2019, 4:12pm
Updated character profile
Dec 3, 2019, 4:11pm
Updated character profile
Dec 3, 2019, 3:41pm
Updated character profile
Dec 3, 2019, 3:40pm
Updated character profile
Dec 3, 2019, 3:40pm
Updated character profile
Dec 3, 2019, 3:37pm